If you're looking for a discreet way to protect your property and possessions, keep an eye on your loved ones, or want to harness your inner James Bond, then getting one of the smallest hidden spy cameras available today, is what you need.
The great news is the technology in small hidden cameras has come on leaps and bounds in recent years. Today, it's possible to get tiny little spy cams offering HD footage at incredible prices. In fact, there are so many on offer that finding a spy camera isn't the issue – it's picking the right one.
But never fear, because help is at hand! In this comprehensive guide, you'll find a selection of the most impressive, and affordable, smallest hidden spy cameras on the market to help make your decision easier.
Quick answer: What is the smallest spy camera in the world?
The Rettru Mini hidden Spy Camera is currently the smallest portable lightweight hidden spy camera on the market. With a camera size of only 0.55 inches and weighing merely 0.75 ounces, it is even smaller than a 5 cent coin.
Keep scrolling for our complete guide of the best hidden spy camera options available today.
Choosing the perfect Mini Spy Camera
To pick the ideal mini camera, its best to get a more accurate idea of what you want from it. You can then match your needs to particular camera features. Things to consider include:
Camera Purpose: Spy, Secure, or Surveil
Let's quickly distinguish between spy, hidden, security, and surveillance cameras: Spy cameras are more general-purpose models, combining small size and functionality. They are ideal for spying on people without being exposed.
Hidden cameras are disguised as ordinary objects in your home or offices like a clock, speaker, lightbulb, or a mirror. Some of the other most secret hidden cameras are spy cams that are blended in wearables like watches, glasses, pens, or necklaces.
If you require to keep your home or office safe from intruders, then you may opt for small security or surveillance cameras. Security cameras are primarily designed to alert you to suspicious activity, while surveillance cameras allow you to secretly monitor your premises to ensure its safety.
Camera Features
To find your ideal mini spy cam, its best to decide which features matter to you most. If you need a hidden camera with a constant live feed, you can view from anywhere, then you need a wifi spy camera. If you want to be notified when the camera picks something up, then motion detection is important. Other features to prioritize include battery life, night vision, memory, and audio capability.
Camera Size
Lastly, before we dive in, how small do you need your spy camera to be? One thing to consider is that the tinier the camera, the greater the trade-off in functionality. Hidden cameras, for instance, have the tiniest lenses but typically have less functionality than their larger counterparts in this guide. But their strength is being undetectable – and super-simple to set up. Other tiny cameras, though slightly larger, can offer added features and can be used in more situations.
From here I'll take you through some of the tiniest, smallest and most secret hidden spy cameras available on the market today.
We have purchased, tested and reviewed our favorite and tiniest spy cameras you can buy online. Some share great functionalities, such as automatic loop recording, two-way audio or wifi-enabled remote monitoring. And some shine by simply being ultra-tiny or, in the case of the mini spy cam pen, just plain cool!
They will give you that extra peace of mind by allowing you to monitor your home, keep an eye on the nanny, your relatives and pets, or even have a little fun with a sweet little spy gadget.
Jump through our list of the top 30 best Smallest Camera's available today:
Smallest Spy Cameras
In this section, I begin by listing the best options for buying one of the smallest spy cameras. These spy cams combine tiny dimensions and discreet design, while still offering an array of great features.
Smallest Wireless Mini Spy Camera – Very Tiny
Wow, this camera is tiny! I initially had doubts that it would work but it's actually super easy to use. The only caveat is you have to wait to use the USB with a computer to review the footage as there is no live-stream, but hey, that's to be expected with a camera as tiny as this. It comes with brackets, clips, sling, manual, card reader, magnet mirror and USB cable which make it easy to use in many different situations.
Overall, taking into account the very affordable price as well as the many features, this is my favorite choice. It is super easy to use, as you just insert one micro SD card to start recording. Additionally, it has many accessories that make this spy camera a jack-of-all-trades and perfect to record in the small hidden detective-like situations, as well as perfect for around the clock security at your office or home.
Stand-out features:
Size: The hidden camera is one of the smallest portable pocket body camera as it's approximately thumb-sized with 1.18in, 0.7oz cube.
Motion detection: This tiny camera supports Micro SD card with MIN 4GB and MAX 32GB. Motion Detection only records when detecting movement, which makes it easier to save storage space than other spy cameras. 
Loop Recording: Once the memory reaches full capacity, it will automatically cover the oldest video on files. It can also record and charge simultaneously that you will never worry about running out of battery power.
Battery Life: High and long capacity battery included and can work around 50 mins after being fully charged. While charging it can work around the clock, 24/7.
This one is Technolocheese vetted and approved, and perfectly fitted and affordable for the money in your pocket.

Small Secret Spy Camera
This tiny secret spy camera is only about the size of a pencil eraser but it boasts a 1080 HD lens capable of recording crystal-clear footage. It also has a wifi antenna, which allows you to view your spy cam's feed through its app, which is very handy.
What's less handy, on the other hand, is the camera's 60-minute battery life, which is the main thing that lets it down, in truth. It's not the end of the world, as you can work out a way to connect it to a small power pack, but it takes away from the camera's convenience. All in all, this a great little secret spy camera that's easy to install and hide in a variety of places.
Stand-out features:
Super small spy camera with 1080 HD lens
Wifi-enabled: view the live feed from anywhere through an app
Motion Detection Mode
Mini Bluetooth Spy Camera
This mini Bluetooth spy camera doubles as a speaker, which allows you to play music from your smartphone. What's more, it actually produces surprisingly good sound – considering it's a secondary feature. Better still, when you cover the lens with the mirror that comes included, no one will be able to tell this is a spy camera at all!
Personally, I didn't that find this spy cam as intuitive to use, as others, so I'd advise reading the instructions. But this is ideal if you want to keep an eye on things when you host a gathering. We could have done with a small Bluetooth camera like this at our uni house parties, back in the day – so we could see who wrecked our house!
Stand-out features:
Spy camera that doubles as a speaker
1080p HD 150-degree wide-angle lens
Motion detection
Night vision
Smallest HD Mini Camera
Although this is among the smallest HD cameras on the market, it packs a powerful punch with 4K HD video footage and 12MP photos. As well as being super discreet, its clip makes it easy to attach it anywhere.
This HD mini cam's battery lasts 6 hours, and you can preserve its power by keeping it in motion-detection mode. It has wifi support and remote viewing mode included, so you can't get a live feed and have to plug it into your computer or TV to see the footage. But all in all, this is a great little HD spy camera.
Stand-out features:
4K HD with 150-degree wide-angle lens
Night vision
Motion detection
Micro Spy Camera with Motion Detect
This micro spy camera is seriously tiny, measuring in at a ridiculously small 0.87 x 0.63 x 1.62 inches and weighing just over half an ounce! It's also a wireless micro camera, with a built-in battery that lasts for 90 minutes. While this isn't an especially long time, it has a motion detection mode that allows you to preserve battery life by only recording when it detects movement. It's an ideal hidden camera for spying for unusual movement in your property while you are away.
Now, while you can record while you're charging from the mains, unfortunately, you can't record from a laptop. So if you're planning on using this on the move, you might need to invest in a power pack.
Stand-out features:
Micro hidden camera with 1080p HD lens
Motion detection mode
Easy to set up and use
As it just looks like a harmless badge, this is an ideal hidden camera for your child to wear if you want to keep an eye on them. It features a hard to detect lens in the eye, so you can monitor your kids as they travel to school, if they report they're being bullied, or to keep an eye on their nanny or au pair.
As well as being a hidden camera for your child to wear, you could just as easily clip it to a bag. Then, you can tell them exactly where to put it in a room, for a more stable vantage point. Fortunately, as it's a spy camera designed for kids, its super easy to use. It has an auto-power off function so you don't have to worry about your child turning it off – or draining the battery too quickly. Unfortunately, there's no live-viewing mode, which would be a good feature on a spy camera, particularly for kids. It also doesn't record audio, so you can't hear what people are saying to your kids.
Overall, being simple to use, taking good footage and being decently priced, it's a good hidden camera for looking out for your kids.
Stand-out features:
Well-hidden spy cam
Easy to use
100 minutes of battery life
Small Nanny Cam
No products found.
No products found.
Packed with features and well-priced, this is one of the best-hidden nanny cams I've found. For a start, it has a 1080p HD, 150 wide-angle lens so you'll have a great view of how your nanny is taking care of your kids. Or, alternatively, how a caregiver is treating an elderly relative in a care home. This clear footage also extends to low-light conditions, with 20ft night vision.
This small nanny cam also features advanced motion detection, that sends images to its app when it detects movement. And speaking of the app, it allows up to 5 users to view the nanny cam's live feed, so you can have a relative or friend check help you out.
Stand-out features:
1080p HD, 150 wide-angle lens
Night vision with 20ft visibility
Advanced Motion Detection
App supports allows multiple users to view the live feed simultaneously
Tiny Spy Camera with Audio
This is one of the smallest spy cameras with audio on the market and has a lovely round design that makes it ideal for discreet surveillance. One of the standout features of this spy camera is its two-way audio capabilities. So if your motivation for buying a tiny spy camera with audio is to keep an eye on relatives or pets, you can speak through the camera using the accompanying app. This is especially handy for getting the attention of a child – or naughty animal, or for reassuring an elderly relative, for instance.
The easy-to-use app also allows you to view a live feed from wherever you are. Better still, up to 5 people to view footage simultaneously, so you can grant access to your family, housemates, or employees. Now, one of the downsides of this tiny spy cam is that initially connecting to the wifi can be slightly tricky, but with a little persistence, it will work great. However, overall, this camera is easy to use when you get going and is packed with features, making it a great value.
Stand-out features:
Tiny spy camera with two-way audio
Motion detection and night vision mode
Multi-user remote viewing with app
Loop recording storage and ability to upload to cloud (additional surcharge)
Smallest Mini Wifi Spy Camera (Very Tiny)
No products found.
No products found.
Despite being among the smallest mini wifi spy cameras, it still produces clear images and video footage, with a 1080p HD resolution lens. It also boasts wifi capabilities, meaning you can access the spy cam's live feed through the app. Also because of its size, you can take it anywhere with you and feed it through the app – using your phone's hotspot – to quickly set it up.
What I also dig about this mini wifi spy camera is that, as well among the smallest wifi cameras out there, in true secret agent fashion, you can attach it magnetically to any metal surface. This makes for a simple and stealthy installation method and makes it an excellent choice for indoor and outdoor use. You can even take it one step further and attached it to drone for a birds-eye view!
Stand-out features:
Tiny wifi spy camera, with 1080p HD lens and 120-degree wide-angle lens
Wifi capability, allowing for remote viewing through the app.
6 hours of operating time
Cheapest Mini Spy Camera
This camera has got to be one of the cheapest mini spy cameras on the market – and it provides tons of value. Not only is it incredibly small, at only 0.98×0.98×0.98 inch, but this low-priced spy camera comes packed with features. For a start, it sports a 1080p HD, 140-degree wide-angle lens. It's night vision, is especially impressive for such a cheap hidden camera, as it comes fitted with 6 non-luminous LEDs for extra stealth.
Though there are two buttons, it takes a little practice to use well – to figure out what each flashing light means, so keep that in mind. Overall, for such a tiny spy cam at such a bargain price, I won't grumble! 
Stand-out features:
Excellent value: cheap spy camera with lots of features
Motion detection
Night vision
Loop Recording
90 minutes of battery life
Waterproof Wireless Spy Camera
No products found.
No products found.
This waterproof spy camera is ideal for withstanding wet climates and environments. So if you live in a place where it rains a lot or you want to surveil somewhere with a lot of water, like a pool or garden – this cam got you covered. Better still, as well as being waterproof, it's a wireless spy camera and comes with an array of handy accessories, including adhesive mounts, magnetic sheets and a clip, that make installing it anywhere a piece of cake.
Stand-out features:
1080p HD, waterproof camera
Motion detection mode
Night vision
10 hours of battery life
Small Spy Camera for Home (Wireless)
No products found.
No products found.
Amazing camera! This is a discrete camera that you can put in a location that will take time for anyone to notice or figure out what it is. The quality of the camera is close to the iPhone camera quality, and it almost feels like facetime. Imagine you took an iPhone, turned it on facetime, and left it 24/7 so you could see it on your phone.
Only this one has night-vision, motion detection, as well as 4 recording modes which make this spy cameras one-of-its-kind, as the other cameras in this list do not have these capabilities.
Remote Controlled Livestreaming with App: The Relohas portable mini spy camera could 24/7 live-stream your footage from anywhere in the world as it works anywhere where there is a WiFi signal or cellular service.
Size: The cam is separated from the fuselage, with just 0.79 in, 1.41oz, the cube has a zoom function and the camera can extend 8.47in.
Four detection modes:

1) Full-Time Recording Mode: Insert the micro sd card, this mini cam will auto turn on 24-hour loop recording mode without wifi.
2) Timed Recording Mode: The camera just records within a preset time period.
3) Motion detection Recording Mode: Mini camera just records when it detects moving objects.
4) Phone Recording: Click the "Video'" button to turn on/off the recording.

Motion Detection Alarm with Picture: When going out, set the camera to warn by message & images to your phone when motion is detected.
Night Vision: See below for an image of the night vision quality, taken from my phone.
Overall, this is one of the best mini spy cameras you can get on the market today. I've ranked it on the second spot, because it is slightly more expensive than the others, however with night-vision, and 4 recording modes, I think this is your best option if you're looking for a slightly more sophisticated spy camera that will last you a long time!
Mini Spy Pen Camera
I must say, for such a small lens, hidden-discretely in the clip, this mini spy pen camera is super impressive. It's able to record 1080P video as well as high-resolution images. Using this spy cam is also super easy, with its single-button design – a simple 'click and you're all set. Then when you want to view the footage, just take out its micro SD card and slot it into your phone or computer.
As it's a spy cam, I would have preferred it if it had sound. Also, this cam takes a little practice to what you want in the frame so I'd advise a trial run to get the hang of it before trying it out on a real mission! Overall, though, with it being so easy to use, capable of taking clear footage, and modestly priced, it's one of the best spy pen cameras out there.
Stand-out features:
1080p HD spy pen camera
32GB micro SD card included
Easy to use
75-minute battery life
Excellent gift idea
Interested in more spy pens? Check out my guide on the best spy pen cameras.
Small Wearable Spy Camera
No products found.
No products found.
This wearable spy camera is small and light; you'll almost forget it's there! Its small size and compact shape give you a number of options on how to use it: you can wear it around your neck, tuck it into a shirt pocket, or clip it to your belt or bag. It has around 3 hours of battery life but has a built-in USB adapter so you can quickly plug it into a computer or power bank – and carry on recording too.
As good as this spy cam is, it's not perfect, as its image stabilization isn't excellent, so footage can be pretty shaky, and it's not great at night. But the bottom line is, with its size, versatility, clear images and ease of use, it's one of the best wearable spy cameras around.
Stand-out features:
Handy wearable spy camera with 1080p HD
140 wide-angle lens
Loop recording
Good sound capture
Stealth and subtlety are what the smallest hidden cameras are all about. Each of the following camera types have a tiny, ingeniously hidden lens, that won't attract an ounce of suspicion.
Better still, these hidden cams perfectly suit different purposes: some will fit right in with your home furniture and appliances, some are great for secretly recording footage on the go, and some are designed to be used in your car or vehicle. And while these hidden cameras are difficult to detect, they're easy-to-use. Go and check them out!
If you're looking for the ultimate discrete camera for home, then this range of hidden spy cameras may be just the ticket. Each camera is disguised as everyday items in your bedroom, bathroom, dressing room, or toilet and blend effortlessly into your house appliances.
Hidden camera in screw
This hidden camera in a screw provides clear HD videos and images, despite being incredibly small. No one is going to look twice at a screw, so it's an excellent hidden camera that's perfect to spy around the house, in your bedroom or living room for example.
The downside with it being such a tiny hidden camera is that it's not wireless – not at such a low price. In order to set this up, you need to have a little knowledge of surveillance cameras and own a DVR or video capture card.
Stand-out features:
1000 TVL HD micro camera hidden in screw
Very difficult to detect
Hidden camera IN coat hanger
This tiny hidden camera is as clandestine as they come; it looks like a regular coat hanger. This makes it ideal to place by your front door, or as a hidden camera in your bedroom or dressing room. It only works when it detects motion, saving 1080 HD footage, including audio, onto an SD card.
One thing to keep in mind though is that it can only support light clothing, so I suggest always having something hung on it – so no one breaks it by accident!
Stand-out features:
Unique hidden camera in a coat hanger
1080p HD, 75-degree wide-angle lens
Records audio
Motion detection only, with loop recording
Night vision
hidden camera in smoke detector
Personally, I think putting a hidden camera in a smoke detector is a stroke of genius. Not only will no one pay attention to it, but putting a mini camera on the ceiling provides a great view of any room. Plus, you could conceivably place a smoke detector in every room in your house and no one would even begin to think they're tiny hidden cameras!
This camera also has wifi functionality, allowing you to view footage in real-time via the app or to notify when it detects motion.
Stand-out features:
1080p HD camera hidden in a smoke detector
Motion detection and loop video recording
Real-time remote viewing with app
4-hour battery life
clock with hidden camera
Alarm Clock with Hidden Camera
This alarm clock contains a 4K HD hidden camera that's almost impossible to detect, thanks to its black display. This makes it perfect for placing in your bedroom, though it wouldn't look out of place on a desk or table in any room. It also has a 160-degree, ultra-wide-angle lens capable of clear night vision for an impressive 30 feet.
Stand-out features:
Super discreet
4K HD hidden camera inside an alarm clock
Night vision
Two modes: real-time remote viewing or motion detection
Wall Clock with Hidden Camera
The tiny camera hidden in this wall clock gives you a comprehensive view of the whole room. I also like the fact that you can easily adjust the angle of the lens with a small dial on the back of the clock. Now, on the other hand, I'm not too fond of the fact batteries only last for a few hours. So either you have to keep charging it or keep it plugged in – which draws attention to it (why would you plug in a clock?)
Stand-out features:
1080p HD hidden camera
Easy to use
Remote viewing mode
Motion detection
Hidden camera in light (FOR HOME AND OFFICE)
HIDDEN CAMERA IN LIGHT Bulb
Offering a 360 degree full HD panoramic view, this camera hidden in a light bulb provides a clear, bird-eye view of any room in your home or office. The light bulb acts as a wifi mini camera, that allows you to access a live feed through the app on your own. You can even view the feed across multiple devices, so every member of the family can keep your home safe. This is especially handy if the camera's sensitive motion detectors pick up movement, as it increases the chances of someone immediately picking up an alert.
Stand-out features:
1080 resolution, with 360-degree panoramic view
Real-time monitoring and motion detection
Simple to use and install
Multi-user access through the app
Hidden Nightlight Spy Camera
No products found.
No products found.
The hidden spy camera in this colorful nightlight is perfect for keeping an eye on babies and young children. And while you're comforted by the fact you can better protect your children, they'll be soothed by the gentle, changing colors emitted by the nightlight. The app that accompanies this hidden mini camera is packed with features that help ensure your children's safety.
For a start, it supports both multiple users and devices. This means you can place a nightlight camera in each child's bedroom and have them watched over by more than one adult. The camera also has two-way audio, so you can talk to your child, intercom-style if you need to. It also has motion detection, which will ping you a notification if your child gets up in the night. What's more, the nightlight spy cam has a built-in battery that provides 8 hours of life – which extends to 24 when kept in motion detection mode. An impressive piece of technology all around.
Stand-out features:
Two-way audio
1080p HD camera hidden in colorful nightlight
Real-time feed and motion detection mode
Multi-user and device support
Charger with hidden camera
The hidden camera inside this charger is definitely one of the easiest to use that I've encountered. All you have to do to get started is insert a micro SD card, plug it in, and it will start recording. Better still, because it's plugged in, you can continuously record without having to worry about battery life. And – let's not forget – it charges your phone at the same time! As well as continuous recording, you can effortlessly switch to motion detection mode, which will only record to the SD card when it detects movement in the room.
The only thing I would have liked to see in this nifty, mini hidden camera is a remote viewing mode via its app. But, on the bright side, it's easy enough to plug it into a laptop, or even a smart TV, to view the footage.
Stand-out features:
Small, discreet phone charger with a hidden camera
24/7 continuous recording mode when plugged into mains
Motion detection with 130 points
PICTURE FRAME with hidden camera
Not only is the design of this picture frame with a hidden camera very clever, but it's also incredibly versatile too. You can hang it on the wall of any room, for a nice, all-encompassing view, as well as any table or desk. And despite the lens on this secret camera being seriously well-hidden, it still offers clear 960p video. What particularly impresses me about this camera is the battery life. Now, while it offers 4 hours of continuous recording, which is decent, it lasts for 2-3 days in motion detection mode. So instead of always being on, it will only record to the SD card when an object moves in its vicinity.
Stand-out features:
Innovative picture frame with 960p hidden camera
Motion detection mode, with 2-3 days of battery life
Good value
air freshener hidden camera
No products found.
No products found.
The great thing about the hidden camera in this air freshener is that it fits seamlessly into any room in your home – including the toilet or bathroom. What's more, the app that comes with these tiny wifi cameras supports multiple devices, so you can actually place them in as many rooms as you see fit. The app also allows you to view the 1080p HD footage in real-time, as well as receive alerts whenever the spy cam detects motion thanks to its passive infrared (PIR) sensors.
Stand-out features:
Super discreet hidden camera– actually purifies the air!
PIR motion detection technology
Night vision reaching 32 ft.
2-way audio
hidden camera in mirror
Although, personally, I think a mirror with a hidden camera will look a little out of place in most homes, it's ideal for installing in a garage. And the possibility of anyone figuring out the mirror is actually a hidden camera? Forget about it! All they'll see is their own reflection staring back at them. This mirror spy cam also comes with a mount for attaching it to the wall or ceiling for a comprehensive view of any area. However, as novel and inspired as this hidden camera is, it's not the easiest to set up and use. It's not a wifi camera so you need to directly connect it to a monitor to view its feed – or a DVR to record footage.
Stand-out features:
Cleverly hidden camera inside mirror
bluetooth speaker with hidden camera
The great thing about the hidden camera in this Bluetooth speaker is that you can place it anywhere and it won't look out of place. You can whip it out, under the guise of playing music, when you have guests over, and use it to protect your bedroom the rest of the time, for instance. Being a Bluetooth speaker as well, this mini cam will run out juice pretty quickly but, fortunately, there's nothing suspicious about having to recharge a speaker!
Stand-out features:
Hidden camera inside functional Bluetooth speaker
1080p HD camera with motion detection
Night vision
Loop recording
Wireless Charger with Hidden Security Cam
If you've been thinking about finally getting a wireless charger for your smartphone – this is the security camera for you. This sleek wireless charger works with a huge range of Qi-enabled devices, while simultaneously providing security for any room in your house. This hidden camera has an impressive range of features too, courtesy of its app. This includes multi-device access if you opt for more than one wireless charger, and real-time monitoring for multiple users.
Stand-out features:
Real-time monitoring for multiple users
App supports multiple devices
Advanced motion detection
Night vision
hidden camera in tv remote
I'm in two minds about this mini-camera. Now, on one hand, a hidden camera in a TV remote is genius ­– no one would begin to suspect it. This slick little security camera has some cool features too, such as its body heat motion detectors and generous battery life. On the other hand, it's pretty pricey, compared to the other hidden cameras in this guide – while not having real-time monitoring capabilities. Also, being a remote control, there's a good chance someone will move it. And as clever a hidden spy camera, as it is, it won't do much good if it's stuck down the side of your couch!
Stand-out features:
1080p HD hidden camera with novel remote control design
Body heat motion activation mode
If you plan on using your hidden camera on the go, then you'll definitely want to add one of these wearable spy cams to your utility belt. Despite being tiny and lightweight, these clandestine spy cams are still capable of recording crystal-clear, HD footage.
Hidden camera in watch and bracelet
No products found.
No products found.
This watch with a hidden camera is the kind of gadget I used to dream of owning as a kid, when I'd watch the Connery and Moore Bond movies on TV. And I'm pleased to say that it doesn't disappoint as the spy cam is easy to use and takes impressive 1080p HD footage. Plus, though basic, the watch's display looks pretty decent too.
One thing I will advise though is to practice aiming the camera, if you plan on wearing the watch around your wrist. Otherwise, it's easier to place the watch on a flat surface and use the mini camera that way.
Stand-out features:
1080p HD spy cam hidden in a watch
Easy to use
Loop recording
hidden cameraS on glasses
hidden camera on eye glasses
These eyeglasses with a hidden camera allow you to get your Tony Stark on, offering a convenient way to record what you see in a bright 1080P HD video. I'm impressed with this spy cam's design: with a USB charging port hidden in one of the glasses' arms and the SD card tucked away in the other. And best of all, you can actually put real lenses in it, if you have a prescription! One thing I will say about this mini camera, however, is that they're a little thick. In fact, they kind of remind me of 3D glasses you get at the movies – so they're not that disguised.
Stand-out features:
1080p HD hidden in glasses
Easy to set up and use
40-60 minutes of battery life
HIDDEN CAMERA ON SUNGLASSES
The 1080 HD camera hidden away in these sunglasses is ideal for recording footage of your active lifestyle. They allow you to record what you see when you're cycling, jogging, fishing, hunting, and a range of other sports. That said, there's no indication these are waterproof – so be careful! Plus, if you want to use these as a secret spy cam, it also records audio.
Stand-out features:
Polarized sunglasses with 1080p HD, 65-degree wide-angle hidden camera
Audio recording capability
One-button controls
1.5-hour battery life
The following pair of tiny hidden cameras allow you to covertly record footage when you're in and around your car. They're ideal if you want an extra layer of protection for your vehicles, as well as for yourself and your passengers.
Mirror Dash Cam
This mirror dash cam is actually two mini cameras in one, with one camera pointing towards the road and the other directed at your passengers in the backseat. But the beauty of its design is while your passengers may realize it's a dash cam, the camera facing them is hidden – and they'll have no clue it's there. This makes this ideal if you drive a vehicle for a living, such as an Uber driver. Best of all, it features G –sensor technology that will automatically save footage before and after any collision, to act as proof for any insurance claims.
Stand-out features:
2-in-1 camera: 1080p HD dash cam and hidden interior camera
Touch screen activation for easy use
Night vision
G-sensor collision detection automatically saves footage
Hidden car key camera
No products found.
No products found.
This hidden car key camera is great for recording clear, 1080p HD footage in a number of scenarios. Because it's a car key fob, it's feasible for you to have it your hands – so it's ideal as a secret spy cam. It's also capable of recording audio so if you want to record a conversation, you don't even to worry about where you're pointing it.
However, its equally as useful if you want to set it down on a desk to record a meeting, lecture or seminar, or any interaction you wish to document. It has a decent 2-hour battery life but still records while being charged from any computer or power pack.
Stand-out features:
1080p HD spy camera hidden in a car key
Video and audio recording
2-hour battery life
Super-discreet and easy to use.
Smallest Security & Surveillance Cameras
If you're searching for a small camera specifically designed for security or surveillance, this next section is for you. Some of the smallest security cameras I've reviewed below are well-suited for safekeeping. They are great as an overall home security system, designed to keep you and your family safe. While others in the list are ideal for surveillance, allowing you to keep an eye on your home or office in real-time. These tiny security cameras are an excellent, cost-effective way to boost security or surveillance in your home or office.
Smallest cameras for security and surveillance at home and oudoor
These security and surveillance cameras have the ideal set of features for protecting your home, garden, and office.
Ruttru HD Indoor 2.4G Hidden Spy Camera Security Surveillance System for Home
No products found.
No products found.
For such a tiny camera, it takes some great pictures whether in well lit or in darker areas due to the night vision. The camera automatically adjusts to the lighting and keeps on recording, including audio. It also has a motion sensor and body recognition and can be set to send an alarm to your phone if someone enters the area.
Infrared Night Vision: In the case of plenty of light or darkness, the camera automatically recognizes and adjusts to the appropriate shooting mode and records HD video, whether night or day.
Human Recognition Mode: When the human form is recognized, the camera will automatically send an alarm message to your phone. There will be no alarm triggered if there is a motion detected that is not human (your pets for example).
Remote Monitoring: When the camera is successfully connected to your wifi network, you can watch the surveillance video in real-time whenever you install the monitoring software on your mobile phone or PC.
Overall, this is my favorite choice when you want an affordable, well-rounded camera to protect your properties that can record for long hours and has an amazing recording quality and light-adjustment. If you can place this mini camera in a place where people do not easily look, and you do not have to move around, this is the best investment you'll make this year.
No products found.
Blink XT2 Outdoor/Indoor Smart Security Camera with cloud storage
A great feature of the latest release of the Blink security camera is the free cloud storage, there is no camera kit that offers this. The battery-life supposedly lasts two years but I have yet to wait that long to tell you if that is true. 
I recognize the camera now supports 2-way audio but I don't see how that will work since typically you are notified after the video is made. There are many mixed reviews on this camera but in general, it works great for me and the team behind it seems to be handling the customer support exceptionally.
Free Cloud Storage: Keep all your video recordings stored up to a year with no monthly fees or service contract required.
Two-way Adio: You can talk to visitors through the mobile app.
Outdoor Usage: You can mount this camera inside or outside for a complete home security system as it can withstand all weather.
This is a great choice if you want to supplement your home security system with a product that has a long-lasting battery, the ability to talk to visitors and a system that can be used inside and outdoors, and can be synced with other camera's of the same company and managed through their app in one place. However, it is more expensive and if you are looking for a spy camera, this is not the one as it is very visible.
ORDER NOW
Read our guide on the best
Small Micro Camera with Night Vision and Motion Detection for Security and Surveillance
Measuring only 1.1 x 0.4 x 1.1 inches and weighing in at a feather-esque 3 ounces, this is one of the smallest security cameras around. However, while this micro security camera is small in stature, it isn't light on features.
It has a 1080p HD lens which allows for crystal-clear images during the day, as well as automatic night vision, up to 16 feet, thanks to its near-undetectable 940 nm infrared lights. It also has a motion detection mode, so it only records and saves to its SD card when it senses movement.
One feature this tiny security cam does lack though is a remote-viewing mode, which is a shame, as it means you have to retrieve the footage manually. It also doesn't have a battery so you'll have to wire it to keep it powered. All in all its a great secret security camera!
Stand-out features:
Micro camera with 1080p HD lens and auto night vision
Two buttons which make it super-easy to use
Two modes: continuous recording and motion detection mode
Loop Recording
Security Mini Hidden Camera Vonnision 3.7mm Wide Angle Pinhole Lens 1080P
At a minuscule 3.7mm, this mini hidden security camera has one of the smallest lenses of any spy cam on this list. But its tiny pinhole lens is still capable of taking clear 1080p video footage and sharp 2MP images. It's also a wide-angle lens, allowing for a good field of vision in the area you want to monitor.
That being said, and as tiny as this camera is, I found that it's not that easy to install – or at least not for a novice to spy gear. For a start, this micro spy cam is a POE (power over ethernet) camera and requires a POE injector, switch, or NVR to operate. So despite the quality of its footage and how tiny it is, this small security camera is best suited to those with a decent knowledge of surveillance systems.
Stand-out features:
Mini security camera
Tiny 1080p 2MP pinhole lens
Suited to users with experience in surveillance systems
Mini USB Wall Charger Camera with WIFI for Home/Office Surveillance
No products found.
No products found.
This mini USB wall charger camera is one of the smallest, practical spy cams out there that'll keep your home secure. I mean, seriously, the lens is so small that someone could look at it, right up close, and not be able to tell it's a camera. Talk about stealthy!
Being small and subtle, it has a bunch of other great features too. First, there's the app, which allows you to view the live feed from anywhere, as well as receive notifications if the spy cam detects motion. The motion detection can be a little unresponsive at times, but you can adjust its sensitivity accordingly. Plus, the app supports multiple cameras, if you plan on purchasing more than one to protect your home or office.
All in all, it's a great little hidden camera to surveil in your home or office and because it's plugged into the wall, you don't have to worry about it running out of power.
Stand-out features:
1080p HD mini wifi security camera
App supports multiple cameras
Motion detection
Night vision
tiny Hidden Camera FOR SECURITY SURVEILLANCE with 1080P Full HD
No products found.
No products found.
With a width and height of just 1.73 inches and being less than half an inch thick, it's easy to hide this tiny security camera anywhere. What's more, it's magnetic spin-ball base makes it easy to position the spy cam indoors and outdoors. You'll be capable of monitoring a large area from all directions with the 1080p HD, 150-degree wide-angle lens of this mini security cam. You can also view real-time footage using the app, which will notify you of any movement picked up by the cam's motion sensors. Better still, it has 2-way audio capability, allowing you to both detect sound and speak through the camera. This small surveillance and security camera is an excellent way to address visitors as they approach your home – or let a potential intruder know you're watching!
Stand-out features:
Tiny hidden security camera, with 1080p HD 150-degree lens
Night vision up to 16ft
2-way audio capability
Motion detection
120-minute battery life
Ultra Tiny Wireless Security & Surveillance Camera for Indoor & Outdoor
Now, not only is this ultra-tiny wireless security camera super small but, thanks to its novel, round design, it looks really cool too! And to add to its convert nature, you can stick a mirror in front of the lens to make it even less detectable; good lucking spotting that! It's great design also features a detachable magnet that you can use to attach it to any surface, both inside and outdoors, granting a lot of flexibility on how to use it. However, this wireless security camera works in motion-detection mode and you can't watch a live stream on your phone, as with other models. It will record when it detects movement, saving the footage to its SD card. As we are looking for super-small size and ease to use cameras, this is a great hidden security cam that's very adaptable to any specific needs.
Stand-out features:
1080p HD ultra-tiny security camera
Motion detection mode only
Night vision
Best Spying Cameras Memory Disks
When I decided to do these spying camera reviews, I immediately bought a bunch of memory cards for spy cameras to test similarly, and the best one is featured here.
Of all the memory disk I have tested and used, the SanDisk memory card is the best one for your spying cameras. With capacities from as little as 16GB up to 512GB to record and store hours of Full HD video and up to 100MB/s transfer read speeds, this is the easiest (and cheapest) memory disk you can get.
ORDER NOW
Mini Spy Camera Buying Guide
Below the key features to consider when buying a new spy camera. There are many different varieties out there, and you need to decide for yourself which one suits your situation best. Here some of the tips to consider when buying a new spy cam.
Camera Size and Design
Mini spy cameras come in a variety and are unique in every aspect of design, far beyond being just a simple camera. Choose a camera that looks natural and blends in well with its surroundings. As you have noticed in the reviews, some come in energy sockets or as a spy cam, where others are so small you can put them behind a button on your shirt.
Spy Camera Audio Recording Microphone
There are two major recording choices you can choose, self-recording and wireless streaming. Self-recording uses internal memory or an SD card where you can save all your videos and photos, and wireless streaming options allow you to view your videos and photos in real-time via a secure website or smartphone app.
Spy Camera Weight and Size
Weight and size are two important factors in making up your decision in choosing the perfect spy camera. Surely, you want a spy camera small enough to be stealthily hidden on your person and portable and lightweight enough to be worn conveniently and comfortably or ruggedly enough for home security, whether inside or outdoors. Recording technology has evolved leaps and bounds; the smallest recording devices now have the size of a paperclip.
Spy Camera Battery life
Battery life and battery type also play an important role in choosing your spy camera. Although it will vary from model to model, the best option will totally depend on your needs and personal preferences.
Important Features of your Mini Camera
Fairly notable influences are night vision capabilities and motion detection. Night vision is a feature that allows viewing of videos and photos taken in low-light, great for home security. Motion detection is also great for home and business security especially those that can push a message on your phone when motion is detected.
It's always been a good idea to have a set of electronic spy cameras in your home when a nanny is taking care of your children or seeing to it that your personal belongings at home are properly taken care of when you were away.
Before making any purchases, it is very important to look first the best spy camera for your specific needs and since these cameras are using several different technologies, you must also consider the specifications of each product.
Frequently Asked Questions on Spy Cameras
Below the most frequent asked questions on spy cameras that my readers have sent in so you do not have to reach out to me and it'll save you some time. Only if you really want to say hi, here's my email for any questions or advice.
What is a spy camera?
A spy camera also called a secret hidden camera or security camera is a video camera to record people without them knowing they are being recorded. A spy camera often used to keep your belongings secure, catch people or animals wrongdoing or as a nanny cam for the nanny or children. The best smallest cameras can be found in these extensive reviews on spy cameras.
It is completely legal to record with a hidden spy camera in your home or property without the consent of the people you intend to record. However, it is illegal to record with a spy camera in places where there is a reason to expect the privacy of the people you want to record, like a classroom, gym or office. You can always counsel a lawyer if you are unsure if it is legal to record with a spy cam.
How can I detect a spy camera?
There are multiple ways to detect a spy camera, in short: First, check obvious electronics or your smoke detectors where the camera could be hidden, and listen for a quiet buzzing or clicking noise to detect a recording device. Secondly, look for objects placed in unusual places or wires running in places they were not before. Lastly, when it is dark, use a flashlight to see if you can find a reflection of the small mirror inside the camera.
Get your Spying Game On
Spy cameras come in all forms, shapes, and sizes these days, but of course, a spy camera's quality will differ from camera to camera. It is only incumbent upon yourself to choose the spy camera that best fits your preferences and requirements.
Spy cameras, as the name suggests and very much unlike some wearable technology, such as smart glasses, tend to be a lot more discreet than other cameras and can secretly record or take pictures without the knowledge of anyone in range of the camera.
A spy camera will either be small or it will be etched into an object such as a toy, to avoid suspicion, unlike smartwatches and smart glasses that are visible.
Either way, they are here to provide you with the ease of mind you need! Now you do not only know what kind of spy camera to look for but what spy cameras might have been watching you… By the way, did you know you can detect hidden spy cameras with bug detectors?
Either way, if you have any questions feel free to leave a comment below and I'll answers them as fast as a spy cam can record!
Read next: Our Guide on the Best Hidden Cameras to Record in Secret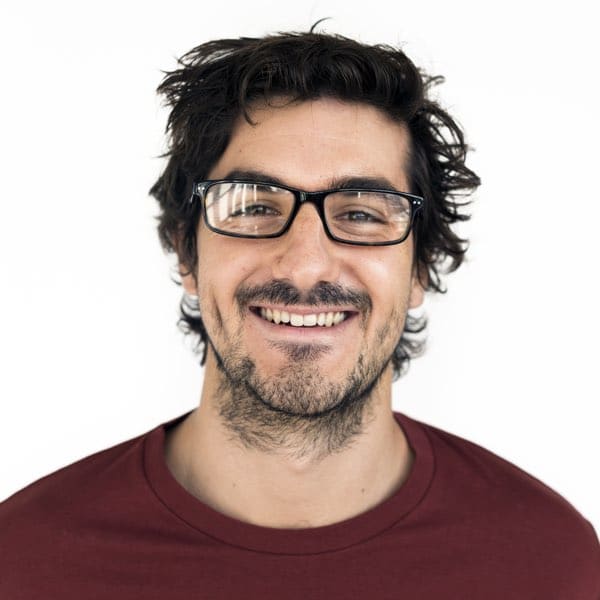 SAY CHEESE! My name is Mike and I love technology, software, and crypto. I grew up around my 'nerdy' engineering parents who've worked for high tech start-ups and aerospace companies. They've taught me everything I know, from destructing the latest phones to playing around with drones, writing lines of code and investing in cryptocurrencies. I take things apart, put them back together and add some (code). I breathe and live tech and can't wait to teach you more!