After extensive research, the title of the smallest recording device belongs to the Micro Voice Recorder. But, if you take a few seconds to consider, not every situation you are in requires a spy-size device. I have taken more time to look into what people need in a compact recording device and the following list will give you a better look at what is best catered to your needs.
With thousands of options out there in the market, it might be difficult to distinguish which recording device is great for your wallet and serve the right purpose whether it is recording an important discussion with someone, meeting with your boss, or helping you revise that last lecture.
For you to find the smallest fitting recording device, there are a few checkboxes you need to consider:
Compactness and discreteness
Audio quality (video if needed)
Battery capacity
Ease of use
Price to performance
After services (Warranty, tech support, etc)
Extra goodies
Best 8 Smallest Recording Devices Reviewed
I have done the research work for you, the list below contains the top 8 most bang for your buck discreet recording devices out there, and I assure you, you will either find something to bring home or know exactly which recording device model you want to buy.
Top Smallest Voice Recorders
World's Smallest Micro Voice Recorder
The star of this article is as the name stated, the world's smallest micro voice recorder.
It is an extremely straightforward voice recorder that requires little experience to operate. With the size of 1.7cm x 4.5cm x 0.61cm, it is barely the width of a paperclip and incredibly easy to use, it is an extremely versatile device for different purposes.
The key to a hidden recorder is discretion, and this product does it very well. With an effective range of 12 meters, even if shown, it could barely be recognizable due to its form factor, the range gives you the safety to secretly record an altercation that needs legal proof without having to get involved.
Though the device form factor is small, it spares no expense when it comes to the internals. Inside is an 8GB flash drive that can house up to 90 hours of recorded files and an adequate battery life of 10 hours.
In terms of software, it supports plug and plays through its audio jack on both Windows and macOS without having to install any software. Unless you are using a recent model Macbook, you will probably need an extra dongle (you know what you were getting yourself into).
The audio jack also doubles as a charging port and allows you to instantly listen to your secret file on the go without having to plug into a computer. However, as good as it is, its limitation lies in upgradability. The housing is closed shut with any way to access the flash drive. Even then, you might risk voiding your warranty or damage the product. But, in the price range of $30, you can't ask for a better product.
Stand-out features of this recording device:
Multi-functional audio jack
Windows and Mac compatibility
Long recording range
Smallest on the market
Mini Spy Pen Voice Activated Audio Recorder Aomago
During college, you would often find yourself in the lecture hall, trying to follow what the lecturer is saying while having a hard time copying their barely legible handwriting. But, you are reluctant to pull out your phone to record the lecturer's voice because it might get confiscated or seems rude, we have all been there.
That is why Aomago is the perfect hidden voice recorder for you. It is an entirely different animal compared to other smallest recording devices out there in the market. A voice-activated recorder with dynamic noise reduction capability, all in the form factor of a pen, that you can write with!
Considering the pen itself is already small and compact, the manufacturer was able to put an entire listening device into it, which is a testament to how tiny recording technology could be.
The Aomago is extremely user-friendly, recordings can start with a push at a button, and file transfer is as easy as plugging in the included USB cable then drag and drop your file over.
Comes with a pre-installed 16GB of memory, the Aomago can support up to 192 hours of recorded audio and 9 hours of continuous recording time, with the sound quality of 192kbps that is comparable to most recorders in the markets.
Though 9 hours are standards among voice recorders, the Aomago optimises this disk space with the voice-activated feature. Eliminating any dead-air, it only records when sounds are detected which saves you extra disk space and battery.
Stand-out features of this recording device:
Dynamic voice recognition software
High audio quality
Discreet and multi-functional form factor
User friendly
Mini keychain Voice Recorder by Hfuear
If your kid is having a hard time catching up with the teacher in class, and electronic devices are prohibited, the mini voice recorder keychain is perfect for schools with its inconspicuous form factor.
This is one of the higher-end products in this list, costing around $75, it is visually undetectable from any other token hanging from your keychain or a necklace. Kids can fit it wherever is convenient like a pencil case, pocket, or hanging around their neck as it is lightweight and portable.
With the dimension of 3.8cm x 1.7cm, it is amongst one of the smallest recording devices out there in the market.
The high-end price follows with a high-end spec sheet. For its size, it was fitted with a whopping 32GB internal memory that could support up to 2400 hours of recorded files.
Out of the box, you can expect a resolution of 32kbps, it's low and we know. But in exchange, by lowering the resolution, the device allows you to record for 24 hours continuously, more than enough for a day at school.
If you find it troubling sifting through 24 hours' worth of audio to find the desired part, the hidden recorder also comes with a dynamic voice detection where it only records when somebody speaks.
By recording when it is necessary, a lot of disk space can be saved. Therefore, sound quality dramatically increased in this feature, from 32kbps to 192kbps.
To top it off, the voice recorder has incredible range, up to 15 meters with active noise reduction. Help your kids record even when the kid is noisy or they are sitting far away from the teacher. The product also comes with lifetime support with a 24-hour customer helpdesk. A step in service and quality from other products.
Stand-out features of this recording device:
Small and lightweight
Large storage
Active noise canceling
Voice activation
Effective up to 15 meters away
LightREC Secret USB Listening Device
Remember those spy movies where they have one of those magical USB that can do virtually anything? The LightREC can provide you with the same experience without having to venture out in the field battling evil henchmen.
LightREC is a USB flash drive with an integrated listening device, allowing you to conduct your personal covert operations, what more can I say?
The device offers fast charging, in just one hour, you could reach full battery capacity which will last for 26 hours. With a selector switch, you can flip back and forth between the two modes, voice-activated recording, and continuous voice recording.
Audio will be recorded at 512 Kbps, ensuring crisp and clear sound quality.
An extra special feature that differentiates the LightREC from another USB listening device is the dual USB and micro USB connector. Keep it as it is, the USB port allows you to plug directly into your computer for audio playback.
The device is extremely smaller than most USB incorporated spy recorders, measuring at only 6cm x 1.9cm x 0.6cm.
Flip-up the USB adapter cap, exposing a micro USB plug that lets you plug straight into your phone and listen to your recordings without having to fetch an extra cable or adapter, unlike other conventional recording devices.
One of the downsides of this device is that your covert operation may be limited to only 8GB, combining with high-quality audio, you are left with 94 hours of recordings which is not bad, but paying around $50 you would expect a bit more memory.
However, this flaw could be easily overlooked due to the convenience of accessing and offloading your file through both of its ports.
Stand-out features of this recording device:
Multi-purpose
Direct mobile devices and phone connection
High audio quality
Small and concealable
SpyCentre Security Micro Audio Recorder
The SpyCenter security micro audio recorder is one SpyCentre top-selling product due to its utility and efficiency as an audio recorder. The price is set at around $70, it is one of the most affordable products in their line.
Since 1993, SpyCentre has been the go-to store for mini spy recording devices. The micro audio recorder is one of the smallest in its vast selection of products. The device is as small as a paper clip but it packs a punch.
With an effective range of 12 meters, the tiny device can support up to 90 hours of recordings, it may seem small, but remember, the device is tiny!
Just like the aforementioned micro recorder on the top of the list, its audio port also acts as an access port for a USB cable to connect to both Mac and Windows devices. It also doubled as a headphone port to directly listen to your recording on the go.
The product operation is extremely simple and easy to use, with a three-button operation, you can even give it to your kids. To activate recordings, you just need to flip the on/off switch and the other button will let you alter between voice detection recording to reserve space and battery, or to record continuously.
It is small and durable, that fits for any environment, doctors, journalists, law enforcement, college students, and so on. Furthermore, when buying the micro audio recorder, it will come with a one-year warranty and lifetime tech support so you can use it worry-free.
Stand-out features of this recording device:
Three buttons operation, children friendly
Multi-purpose audio ports
Voice detection
One year warranty with lifetime tech support
Top Smallest Video Recorders
In many situations, you may need more than just audio evidence or inspiration that could not be captured by sound alone. This is where a video recording is needed, to discreetly capture those critical moments. Below is a list of the best, smallest audio recorders.
No products found.
No products found.
There is no proper way to hold a camera in front of your face and record a lecture or meeting without having eyes turning onto you, not to mention spending a gargantuan amount of money buying an action cam and mounts for it for your biking expedition.
This is where the wearable spy camera glasses by SENLUO shines. The product could very well be the monument of wearable technology. Fitting an HD 1080P camera and a microphone into a pair of glasses that barely weighs 36 grams, an average pair of glasses weigh from 25 to 50 grams.
The glasses are made out of a lightweight ABS material which makes it extremely comfortable during long recording sessions and you would barely notice it at all.
Attached in the middle of the frame is a barely noticeable camera, and most often, people would not expect a pair of glasses to have a camera either! On the left side of the frame is a micro SD slot for interchangeable storage and it supports up to 32 GB.
A little bit below the disk slot is the micro USB charging port which is discreetly covered by an inlay plastic cap. The same port will allow you to plug in a USB to Micro USB cable to connect directly and view your videos on your PC or Mac.
Though as good as it is, costing at around $50, some sacrifice had to be made. On a full charge, the battery could only last 40 to 50 minutes.
Out of the box, you will receive a 12 months warranty and FREE replacement policy. A USB cable, manual, and cleaning cloth could also be found. You will have to purchase or use your own micro SD card.
Stand-out features of this recording device:
High video resolution
Lightweight frame
Discreet
One year warranty with free replacement
No products found.
No products found.
If the Aomago audio recording function isn't enough for you to live your super-spy dream, then spend a couple of bucks more and you will get the top of the line LKcare hidden spy camera pen.
Looks and functions like a normal ballpoint pen, none of your co-workers or teachers will think there is a built-in 1080p HD camera recording at 30 frames per second, the same as most highly powered gaming consoles on the market such as the X-Box One or the Ps4.
With an easy to use one push function, the pen is incredibly user friendly, helping you avoid those moments of fumbling with settings or buttons to record. Just press and play.
What makes the LKcare spy pen different from others in the market is its ergonomic design. Unlike other conventional spy pens which are often bulky, hard to use and obvious, LKcare's body is slim and smooth, allowing you to use it as an actual pen to take notes and hide in plain sight.
As an improvement from other iterations of the spy pen, this device has an improved lens which provides extra protection and extra light into the camera to produce a higher quality image.
In comparison to the Aomago, since the battery must support a high-resolution camera and a microphone at the same time, battery life is reduced to 2.5 hours of run time when fully charged. To be fair, still higher battery life than most small video recorders out there.
Most small recording devices either do not include a micro SD card or have a soldered on memory flash drive that you cannot replace. When buying the spy camera pen from LKcare at around $45, you will be met with a 32GB micro USB card, a charging cable, 1 refill, and better yet, a card reader.
Stand-out features of this recording device:
Designed with enhanced ergonomics
30 FPS, 1080P video quality
Improved lens visibility
Included 32GB memory card and reader
Portable Spy Camera Recorder from Wegrower
No products found.
No products found.
The Wegrower portable spy camera is the most affordable option on our list starting around $20. Even though the price is cheaper than most spy camera records out there, at this price range, you would find primarily video spy-cams that do not have audio support.
Furthermore, when getting this product as your video recorder, you will not be disappointed as the product is delivered more than the price tag. You get a 1080P HD camera that again, supports audio recordings with an included 32GB memory card.
An exceptional factor in this product in comparison to other higher-end models of small camera recorders is that it allows up to 5 hours of recording time, a massive upgrade in battery life compared to others of its more expensive peers.
This mini camera device can run non-stop as it could charge and record at the same time.
Though oddly shaped, it could be concealed very well. With just the tip barely showing out of your front pocket, it could easily be mistaken as another marker or just an oversized pen, allowing you to film what your boss or lecturer is saying, hands-free!
The recording device comes with a USB cable to export to your computer and an AV cable for your TV.
Overall, this camera recorder will ensure you are getting the bang for your buck.
Stand-out features of this recording device:
Five hours run-time
Easily concealed
Support non-stop recording
Extremely affordable
What is the smallest recording device?
The smallest recording device belongs to the "micro voice recorder" and the "SpyCentre Security Micro Audio Recorder" as they compete with each other with the same dimension 1.7cm x 4.5cm x 0.6cm, as large as a paperclip, it is hard to find something that is smaller.
When we are talking about the best-hidden recording devices, discreteness is key. The device needs to be extremely small or inconspicuous in size and form factor to effectively hide out of sight or blend into its surroundings but does not compromise on audio quality.
I would recommend checking out the keychain recorder by Hfuear and Hidden Spy Camera Pen by LKcare due to their form factor and size.
What is the best small voice recorder?
The best voice recorders, while being small in size, still have the ability to record high-quality audio for a long enough duration. Even the smallest recorder should have at least a good microphone and an adequate battery life to be able to record without compromising in audio quality and usability. Products such as the LightREC secret USB listening device surely belong in this category as it provides a high-quality audio file in a small and inconspicuous package.
Is voice recording illegal?
The legality will depend on the state you live in. Up to 38 states that support the "one-party consent" law, where at least one party that participates in the phone call or face to face conversation to be recorded.
Can you hide a voice recorder?
Yes, you can! As long as you own the property, and abide by the one-party consent law.
Where to hide a recording device?
Get creative! Imagine you are James Bond, under a desk, in a cabinet, inside your pocket, or the palm of your hand. If it's shaped like a pen-like the Aomago, no need to hide at all, just don't let them pick it up.
How to detect recording devices?
Unless it is wireless or transmits any signals, you are stuck with fumbling through your pockets or inspecting anything that is odd looking. Otherwise, a signal detector would work fine and can be found as cheap as $45 can help you sniff them out.
Can I put a recording device on my child?
It is illegal to have a recording device on your child. Unless he or she is willing to consent and do it by themselves. Doing so without their consent will lead you to a few wiretapping charges and could lead to academic expulsion.
Again, there will be many occasions where you will need a recording device and it varies. This list is not the be all end all list of the smallest recording devices but rather a best-off in various categories.
In the slim chance that the product you are looking for is not here, I would say start by thinking about what situation you want to use it in.
If you are a boss recording a staff meeting with your employees, then there will be less incentive to turn to spy-size hidden devices. On the other hand, if it is a legal altercation or a dangerous situation, something small and discreet will help to ensure your safety.
Generally, you would want to keep a balance between different features. If you opt for a small and compact hidden recording device, you might have to sacrifice some sound quality and/or battery life.
On the other hand, if great sound quality and great battery life are what you are aiming for, it will be housed in a bulky and relatively larger device.
For these instances, it would be ideal to get something that blends into your surroundings or something people would not expect to be a secret recorder such as the products mentioned above, a pen, a keychain toy, or a pen.
With a price starting at $20 and varies from one to another, the expectation of ultra-high fidelity recordings is misplaced as these products were designed to prioritize compactness, discreetness, and video and audio quality could very well be just enough to serve its purpose.
Final thoughts on Small Recording Devices
Some of the smallest recording devices have gotten so many people out of different sticky situations, like winning a legal battle acting as direct evidence, saving their child from a bad nanny, or catching bad employees talking smack about you and the customers.
Even if you're not on a covert mission, it brings us peace of mind, knowing a bulk-free device is available to share that love song you had in mind for that special someone. Besides, it brings so much warmth and life into the story when it's your voice.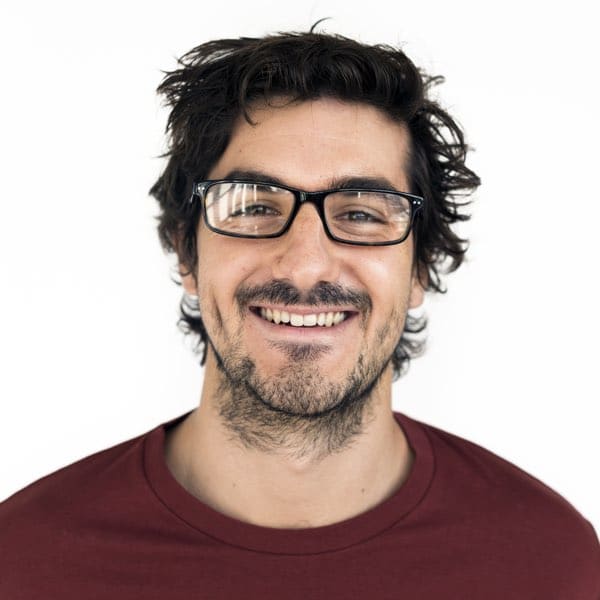 SAY CHEESE! My name is Mike and I love technology, software, and crypto. I grew up around my 'nerdy' engineering parents who've worked for high tech start-ups and aerospace companies. They've taught me everything I know, from destructing the latest phones to playing around with drones, writing lines of code and investing in cryptocurrencies. I take things apart, put them back together and add some (code). I breathe and live tech and can't wait to teach you more!