Technology is constantly integrating into our daily lives, may it be in the form of smartphones, VR & AR, robots, spy gadgets or blockchain. Slowly becoming a need for the many, these gadgets can often get exorbitant price tags to the point of disgust. We need to start finding more affordable alternatives that work equally as well as the big-name brands, and in the most recent years, products from China have become increasingly popular and trending.
Chinese gadgets are the most affordable alternatives for many of the most popular gadgets, phones, gear, and gizmo brands. People used to frown upon Chinese gadgets because of their prevalent bad reputation and their cheap manufacturing that people usually associate with poor quality. However, some brands recently released excellent products that are on par with (or even better than) foreign household names!
Chinese Gadgets and Gizmos Reviewed
People think of Chinese gadgets and gizmos as bad products, but that is a hasty generalization that most people draw from the prices. Price is not always representative of quality, and Chinese companies can keep it down because almost all the resources they need are readily available.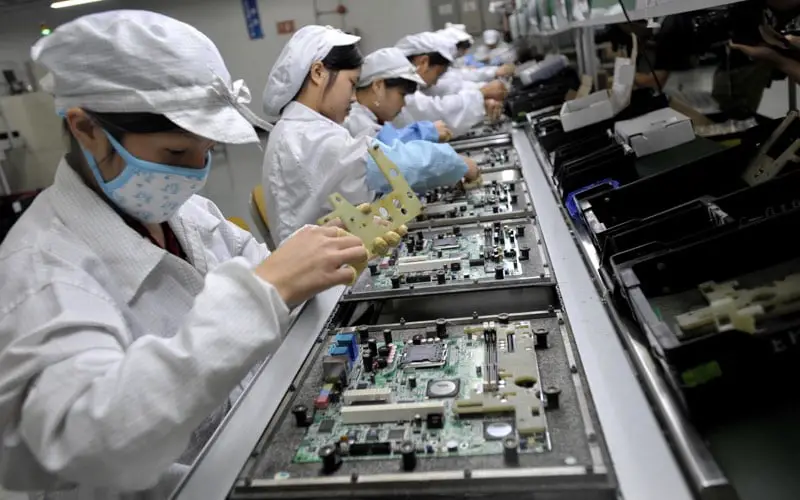 Since China has Shenzhen and other cities with enormous manufacturing plants, a huge employable (and affordable) population, and government backing, consumer products, and electronic powerhouses are everywhere. Luckily for us, this helps to bring down the costs, while keeping the quality up there with the best, thus making Chinese gadgets ever so popular.
Best Chinese Gadgets
As with most markets, there are bound to be unsatisfactory Chinese mobile phone gadgets, but that's why you're here; we'll pick up the cream of the abundant crop and help you find the best bang for your buck!
Chinese Spy Gadgets
Find the latest trending products from China that you can buy in the USA! This collection of the most recently released spying gadgets for kids or to secure your home are among the most reviewed, popular and
No products found.
Boasting an 8 MP camera, 120° ultra-wide-angle lens, and a footprint with less than 2 inches and weighing only an ounce, the OnReal Spy Camera stills look fantastic, and it can record at 1080P.
This Chinese camera gadget can even serve as a quick GoPro alternative for their wide lens. They hook up in pretty much anything with its four mounting attachments. Their complementary app can let you control the camera wirelessly. Take note, though, that they have a below-average battery life, so you should consider having a battery pack around, too.
No products found.
Spy Camera Glasses
You can go undercover with the Spy Camera Glasses, with its inconspicuous pinhole camera on the left. It says it can record 1080P, but don't expect DSLR-level stunning shots.
It has big frames, but that's to be expected; it's where it sticks its electronic guts. To control it, you can slide your finger on the left side. There's a complementary app for the spy glasses, which you can also use to control the camera. It has a similar battery life with the camera above, too.
ORDER NOW
With this Spy Pen Hidden Camera, you can look the least suspicious while carrying out your espionage. These Chinese gadgets boast 2K video recording, and video quality is great, considering their size: 1080P High-Resolution videos and pictures in 2560x1440p and comes with a nifty 16GB microSD card.
However, they have less than stellar battery life, which is similar to the other two Chinese gadgets above. Plus, this pen has a motion detection feature, triggered by pressing the button four times. It works well and even helps extend battery life since it's not recording when there's no motion.
ORDER NOW
Fun Chinese Gadgets to Gift
Below my favorite fun selection of the newest gizmos and gadgets from China, perfect to gift your friends or family for the upcoming holidays.
VANKYO LEISURE 3 – 1080P Portable Mini Projector
No products found.
I've always loved watching movies from a projector instead of a tv so this is right up my alley! The set-up of this portable mini-projector from China was surprisingly easy, attached it to the laptop and it was up and running straight away. The menu is easy to navigate and you can play around with settings to find what suits your set up. 
The projector itself is small and light, and the case for it is also nice and doesn't take up much space. A great gift that will make the gift getter definitely happy.
ORDER NOW
Sleep Headphones – Bluetooth 5.0 Wireless 3D Eye Mask
This is great to relax, shut your eyes, and just think. It is not great for sleeping as the location of the speakers depending on how you lay might hurt and irritate you. It comes with everything needed including a carrying case which is awesome. It is easy to operate and very comfortable on the face. It is made well and the coolest mask I have personally ever seen. I really like this thing as it allows me to really clear and head and just breathe.
ORDER NOW
Cool Fingerless LED Flashlight Gloves for Work or Outdoors
The light is bright enough, but the fact it moves around while I work takes some getting used to. I can imagine this being perfect for outdoor activities, like fishing, making fires at night during camping trips or when working at home in dark places like under the sink or the attic. There are two lights on each glove, one on index finger and one on the thumb, and the material is spandex so it stretches a lot
ORDER NOW
Chinese Cooking Gadgets
Chinese gadgets used for cooking are usually not electronic. They are mostly mechanical gizmos, aiding you in every kitchen duty you have, from slicing vegetables to mincing garlic.
Multi-function Mandoline Slicer & Grater
If only every utensil in the kitchen can be compressed into a tool, the Multi-function Mandoline Slicer & Grater might come close. These Chinese gadgets and gizmos have five interchangeable inserts are 2mm and 3mm Julienne blades, a straight slicer, grating flowers, and a grind grater.
The tool makes almost all cutting processes in the kitchen safer, thanks to its safety hat. The bummer is that none of the inserts are adjustable, but at this price point, this is already a steal.
ORDER NOW
Stainless Steel Onion Holder
The Stainless Steel Onion Holder is one of the simple Chinese gadgets that can spare you a lot of knife injuries. You can stick it into the onion and just slice it through the prongs.
he best thing about this Chinese kitchen gadget is that it's great for vegetables and the prongs are spaced well so that you can slice through. It's also made of stainless steel, so you don't have to worry about rusting. Getting used to it might take a long time, but at least you're safe from those cut fingers.
ORDER NOW
60-second Salad Cutter
Eating healthily becomes easier with the Salad Cutter. Like all Chinese gadgets for cooking here, it's fairly straightforward to use. Put all your vegetables and fruits for your salad in the strainer, then just slice it down through the designated holes. You then get your instant salad! There's not much to hate about this product, because it's made of sturdy plastic. It's the perfect kitchen gadget for salad lovers!
ORDER NOW
Mayo Knife & Jar Scraper Spreader
They are extremely good for spreading mayo, jam, peanutbuter or any other spreads on your sandwiches and it gets into all the little nooks and crannies of almost all jars.
Save money on normally wasted spreads and spare your hands and knuckles from getting dirty. This awesome Chinese kitchen gadget is dishwasher safe and designed for compact storage with a handle hole for hanging storage.
ORDER NOW
Chinese Car Gadgets
Below our favorite Chinese car gadgets that make perfect gift for that car-loving mom, dad or child, for a little extra gizmo during your rides.
Air Ionizer with USB Ports Car Gadgets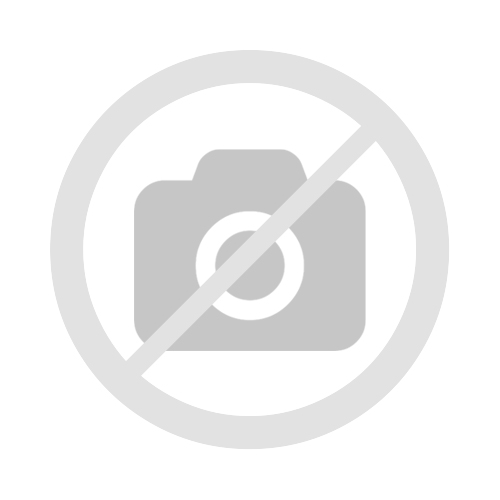 If your car has a particularly pungent scent from smoking or anything that smells, this air ionizer can be perfect for you. You can easily fit these Chinese gadgets into your car's cigarette lighter, and once it lights up to blue, it starts doing its job. It does its task pretty well, too, removing the smoke and smell of cigarettes after a while of plugging it in. Keeping it there for days can eliminate the odor well. Plus, it has 2 USB ports so that you can charge your other gadgets while it's there.
ORDER NOW
Yi 2.7K Ultra Dash Cam
No products found.
Xiaomi Chinese gadgets are famous for offering product features at a low price, and the Yi 2.7K Ultra Dash Cam is no exception. This dashcam boasts 2.7K video or 1520P. It puts out decent images and videos, considering the price point. The camera has a 2.7″ LCD screen for interaction and viewing, but you can also use the camera's Wi-Fi feature to connect with its app. These Chinese gadgets come with suction and adhesive mount and a 16GB microSD card to get you up and running.
No products found.
LTTRBX GPS Navigation for Car – 7" Touch Screen 8GB Real Voice Spoken Navigation System for Cars – Free Lifetime Map Update 
Compared to a 7″ Garmin which you pay more than $200 for, this $59 GPS with the same size screen does a truly good job and this LTTRBX GPS has almost every feature that the $200+ Garmin has. It is very accurate, the GPS signal is received in about 45 seconds at startup and the voice directions are very clear. Although the resolution of the screen is slightly less than the Garmin I had no problems seeing my route. Additionally, you can a free lifetime map update with this Chinese car navigation system.
ORDER NOW
Backup Camera – 4.3″ Mirror Dash Cam 1080P Touch Screen Front and Rear Dual Lens Car Camera with Parking Assistance
No products found.
This backup Camera from China works as promised. The front camera records very well as you can see here, and it's nice that you can record from front and back cameras simultaneously.
It will create 2 folders on the SD card one ending in "a" (front video), and "b" for the rear camera. If you install it yourself the hardest part is trying to figure out where and how to mount and install the rear camera. Overall, this is a great new gadget from china for an especially likable price that you would not get otherwise.
No products found.
Chinese Mobile Smartphones
I've received the last Chinese phone brands to use, test, take apart and download the software right back on, to provide you with the best Chinese phone reviews to make an informed decision.
Xiaomi Mi Mix 2S – 64GB Dual Sim – 5.99″, MIUI 9.5, 6GB RAM, GSM Unlocked Global Model
I've used the Mi Mix 2S for a good week now and the battery life is way better and the phone is overall much faster than the previous models. It has great call quality and the gesture UI option is an improvement over navigation buttons.
Pros of the Xiaomi Mi Mix 2S
Charges quickly and wirelessly, and holds up well throughout your day.
The back-camera can be compared to, if not, compete with the iPhone.
IPS LCD screen doesn't have as high-tier quality as the AMOLED screens of its competition, but it does well enough for itself to hold up against it and it does not drain as much battery as an AMOLED screen.
Cons of the Xiaomi Mi Mix 2S
No headphone jack.
The front-facing camera is just 5 MegaPixel and could see some more improvements.
The ceramic back will have you caught red-handed as soon as you pick up the phone. Seriously, no authorities needed, your prints are clear as day.
Overall, this phone has really blown me away. Remember I'm coming from a Galaxy S9 which is a pretty good phone in its own right. I think my previous Android phones left me with battery PTSD, I'm always checking this phone after a drive using GPS or watching youtube for half an hour expecting my battery to have dropped 25% or more, but this phone does not have those issues!
ORDER NOW
Essential Phone [RENEWED] – 128GB + 4GB RAM – 5.71in – Water Resistant – GSM/CDMA Factory Unlocked (AT&T/Sprint/T-Mobile/Verizon)
There are some hiccups all around the phone but for $250, this is a steal for a cheap Chinese Android phone, and it's been quite a great phone so far (1 week in). A renewed* Chinese essential phone has very similar features to the new essentials phone below, except for a black finish.
ORDER NOW
*Renewed products work and look like new. These pre-owned products have been inspected and tested by qualified suppliers. Box and accessories (no headphones included) may be generic. Wireless devices come with the 90-day Renewed Guarantee.
Essential Phone – 128 GB – Unlocked Titanium and Ceramic Chinese phone with Edge-to-Edge Display
This is an incredible phone. It's a work of art in terms of finish and its futuristic design. Compare this phone to a Huawei Mate 9 but with a smaller screen, it has a smaller form in my hand and it is much easier to handle. It is incredibly fast as a beautiful screen and is getting a lot of attention from strangers.
Pros of the Essential Phone
The software is as instant as Google Pixel's software.
Loud phone speakers and bright screen.
Responsive touch on a futuristic design.
Cons of the Essential Phone
Not all the apps are compatible to support the notch due to which apps take half the screen size which means I get to see less content.
The camera needs a lot of improvement, the magnetic 360 Camera takes a long time to open the dedicated camera app and settings.
ORDER NOW
Huawei Mate 20 Pro – 128GB + 6GB – Factory Unlocked Chinese Phone – International Version – GSM ONLY, NO CDMA
I've had this for about 3 weeks as my main phone. Contrary to "light leaking" and glue gate claims, the model I received is fine. So there are no issues to report regarding that. I'm in the US on AT&T and I had no issues with coverage.
Pros of the Huawei Phone
Battery life – Absolutely the best on any smartphone right now. I easily get around 35 hours (moderate to heavy usage on YouTube, Instagram, FB). I've had the iPhone XS Max, Pixel 3 XL, Samsung S9+, etc and with this phone, I don't feel the need to search for an outlet.
Form & Designs – For smaller hands is the 6.3″ screen in this frame a joy to handle and easier to hold than a Note 9.
Gestures – You can maximize screen real estate by using screen gestures similar to the iPhone X's.
Superfast charging – On par with the OnePlus, charging 70% battery in half an hour.
Camera – You won't get a perfect shot every time like the Pixel 2 or 3 series but the versatility of lenses is unmatched in 2020. The wide, telephoto and 5x hybrid zoom are fun to play with and sharp.
Cons of the Huawei Phone
Notifications – they do not always display on the lock screen.
Vibrations – Huawei's is weak on the vibrations.
Overall, this phone is a true beast and a shame that Americans don't have a chance to experience this powerhouse jam-packed with features. With outstanding battery life and super-fast charging, amazing camera, great form factor, gorgeous screen, this is truly worth every penny you pay for.
ORDER NOW
Xiaomi MI Mix 3 – 6.39″ Display, Dual SIM 4G LTE GSM Unlocked Multi-Functional Magnetic Slider Smartphone w/Wireless Charging Pad
No products found.
Mi MIX 3 is the best android phone I have had so far and I went through all the versions of Samsung Galaxy and Google. So far, I love everything about the phone and for a $350 phone cost compared to $900 you'll spend on a Samsung or Google phone, it's the perfect option to have the latest features and apps for a fraction of the price. MIUI is significantly better than I expected and very smooth but that's probably owed to the 845's speed chip more than anything else.
Pros of the Xiaomi Mi Mix 3
6.39″ Full-Screen Display (virtually all screen) with an all-new screen interaction.
Including a 10A wireless charging pad, USB-A to USB-C cable, European style outlet adaptor, plastic snap-on case, and sim ejector.
Overall phone operation speed and app launching/operation are faster than my Google Pixel 2 XL and Galaxy note 9.
Cons of the Xiaomi Mi Mix 3
The battery appears to be on the smaller side but I have had no issues with moderate use (over 60% left from morning to bed time).
The Xiaomi Mi Mix 3 is pretty heavy due to the sliding mechanism and is probably twice as heavy as an iPhone or Samsung.
Having also tested the Huawei 6X, I was blown away by the Mi Mix 3 for multiple reasons. The front and back cameras are quality and the slider functions well. The back of the phone though, just like the Mi Mix 2, is most definitely a fingerprint magnet, and to keep it safe I would highly suggest purchasing a case with the phone. Otherwise, Xiaomi will most definitely continue to have my business after this upgrade from the Mix 2S.
No products found.
Samsung Galaxy S10+ Plus – 128GB + 8GB RAM – Dual Sim – 6.4″ LTE Unlocked Smartphone International Model
Upgrading from the Note8 to this phone, the S10+, works seamlessly, and the experience of usage is great and what you would expect of a flagship. The camera quality and capabilities are great. I actually enjoy using this phone more than the Note8.
This box came with serial number stickers, charging block (European connection), USB-C cable, USB-C to USB-A adapter, AKG headphones, a clear case, and paperwork. I did not put on the case on or use it at all, but I would say that it would only be good for small bumps and scratches, definitely not drops.
ORDER NOW
Chinese Phone Gadgets
To accompany your newly acquired Chinese phone, you need some serious Chinese phone gadgets. Without further ado, here the latest phone gadgets from the west.
ROMOSS Portable Charger Sense 8+ – 30000mAh 18W Fast Charge Type-C PD – 3 Outputs & 3 Inputs – Chinese Power Bank
The Romoss Sense 8 Plus is one hell of a power brick. With its enormous battery capacity and its equally huge footprint, these Chinese gadgets are for those who want to charge multiple gadgets multiple times. Its LED indicator at the front conveniently tells you how much charge is left. Perhaps its only downsides are its unholy size that's almost not portable and the ridiculous time it takes to charge it, but that's a given because of its capacity.
ORDER NOW
Huawei Watch 2 Sport Smartwatch – Ceramic Bezel – Carbon Black Strap
The Chinese company Huawei added a new smartwatch in its arsenal of Chinese gadgets. The Watch 2 2019 pairs with both Android and iOS devices, preferring the former. It has a sharp screen with crisp colors and a comfortable silicone band. The watch has built-in GPS and sensors that detect sleep and heartbeat as well as live workout stats, making it an excellent sports companion. It lasts for two days, and you can't use it during showers, but for what it's worth, you're getting a lot for your money.
ORDER NOW
Dynamic Hybrid Earbuds
The ZSR Chinese gadgets are KZ's first triple driver hybrid earbuds, a feature commonly found in premium in-ear monitors. With a punchy bass, great mids, and crisp highs, the ZSR offers a quality that even audiophiles will find to be of their liking. Plus, its cords are detachable, and you can make it into a wireless headset with KZ's Bluetooth cable. The design can be tacky, but the product feels solid.
ORDER NOW
Solar Power Bank, Qi Portable Charger 10,000mAh External Battery Pack
This Chinese product innovation gadget is awesome. It's well built, perfect for traveling and it charges fast. The solar charger has plenty of ports and came with adapters for nearly every mobile device. You can charge your phone and a power bank at the same time if you wanted to. It also folds into a neat, flat rectangle with pretty good fabric to cover and protect the solar cells from dust and scratching.
ORDER NOW
Chinese Hardware vs Software
Most people confuse firmware of Chinese gadgets with either software or hardware. The best analogy for it is that firmware is the bridge between the hardware and the software.

Without it, the "soft" parts (e.g., your apps, the operating system) of the gadget, it cannot use the resources or power of the "hard" parts (e.g., processor, screen). It's an important part of every electronic gadget, especially phones since you can "flash" or change their firmware for a more optimized upgraded version.
Getting Cheap Chinese Gadgets
Trying to find cheap alternatives for your gizmos does not necessarily mean that you're compromising quality. Picking out Chinese gadgets also does not exactly equate to getting worse items.
They have a bad reputation, but behind that is a bustling market filled with many products that are just as great as household names, but usually offered at a price point that's significantly less. The choice of Chinese gadgets is an economical one, and if chosen well, the purchase is not regrettable.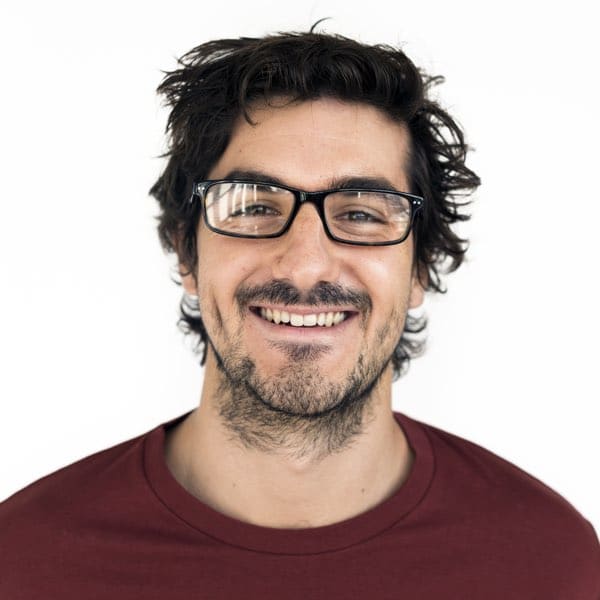 SAY CHEESE! My name is Mike and I love technology, software, and crypto. I grew up around my 'nerdy' engineering parents who've worked for high tech start-ups and aerospace companies. They've taught me everything I know, from destructing the latest phones to playing around with drones, writing lines of code and investing in cryptocurrencies. I take things apart, put them back together and add some (code). I breathe and live tech and can't wait to teach you more!