It's no doubt that VR Headsets have been one of the biggest crazes of the last few years. Since the first announcement of the Oculus Rift back in 2012, people have been talking about virtual reality becoming the future of interactive entertainment.
That sort of came to a low point around 2016 and 2017 when VR headsets like the Oculus Rift and Playstation VR with very few titles and a plethora of technical issues. At the end of the day, people just didn't know what to do with them.
VR became to pick up again once more studios and companies went on to make more various content, ranging from games to VR-style movies, shows and many more. Another thing that helped was the technology of the Samsung Gear VR headset, which introduced VR headsets that use the display of a smartphone to create a virtual environment that can be viewed from a headset.
This not only made the experience more affordable – it helped it garner the popularity and competition it has today.
Best VR Headsets Quick Overview
As hinted above, there are 2 main types of VR headsets. They are divided by the type of technology – internal embedded displays or smartphone usage. The first few mass-market VR headsets utilize a pair of small high-resolution displays for each eye to simulate the effect of depth perception.
Acer (AH101-D8EY) Windows Mixed Reality Headset Model VD.R05AP.002
HTC America Vive Virtual Reality System
Oculus Rift S PC-Powered VR Gaming Headset
PlayStation VR - Astro Bot Rescue Mission + Moss Bundle
Oculus Go Standalone Virtual Reality Headset - 32GB
Acer (AH101-D8EY) Windows Mixed Reality Headset Model VD.R05AP.002
HTC America Vive Virtual Reality System
Oculus Rift S PC-Powered VR Gaming Headset
PlayStation VR - Astro Bot Rescue Mission + Moss Bundle
Oculus Go Standalone Virtual Reality Headset - 32GB
This, combined with the array of motion and rotations sensors required to fully simulate the user's movement within the virtual environment is what made the technology so difficult to develop into a mass-market product.
For example, having a pair of displays so close to the eyes may cause damage. To counter this the displays themselves are developed using a special eye sparing technology based on OLED displays. There is also a pair of lenses to focus the light of the displays in a way that supplementary spares the eyes.
VR Headset Compatible with iPhone & Android - Universal Virtual...
VeeR VR Headset with Control, Virtual Reality Goggles Compatible with...
Merge AR/VR Headset - Go Anywhere - Virtual Reality Field Trips and...
SAMSUNG Gear VR w/Controller (2017) SM-R325NZVAXAR (US Version...
VR Headset Compatible with iPhone & Android - Universal Virtual...
VeeR VR Headset with Control, Virtual Reality Goggles Compatible with...
Merge AR/VR Headset - Go Anywhere - Virtual Reality Field Trips and...
Smartphone-based VR headsets seem like a stroke of genius looking back. Companies like Samsung and the like realized that a lot of the technology required for the creation of a VR headset is already present in the modern smartphone.
All they needed to do was create the headset case and a pair of lenses to compensate for the distance between the phone and the eyes that the headset itself would cause.
This lead to the development of a whole other class of VR headset tailored to either specific smartphone models, to headsets that work with a range of devices depending on screen size.
VR Headsets In-depth Reviews
Now we're going to look at some of the best headsets so far. First, we will look at internal display headsets, since they're based on the technology that pioneered this experience. They are also the best choice for a high-end VR experience, since most, if not all of these headsets, come with hand-held controllers themselves, or they are compatible with some sort of hand-held VR specific controllers (not to be confused with gamepads).
Then we will look at smartphone-based VR headsets. Those are generally more budget-friendly since most of you will have a smartphone of accurate screen size. That is the parameter in most cases that will be the most decisive.
Best Internal Display Headsets
1. Oculus Rift S PC-Powered VR Gaming Headset
At the top of the list, we have the Oculus Rift – one of the first, and still, the best VR headset to date. That shouldn't be surprising, considering it's been on the market the longest and has had the time and resources to develop its technology.
The Oculus Rift has some of the most accurate 6-degree-of-freedom sensor arrays. This means full XYZ-axis movement and rotation tracking for maximum accuracy when exploring a 3D environment in Virtual Reality.
The internal displays sport a 4K HD resolution, giving you a crystal clear picture. There are no integrated headphones, but the headset itself is comfortable enough to be worn alongside a gaming headset.
The system works predominantly with PC, but Oculus Rift is also compatible with Xbox One for select titles.
ORDER NOW
2. HTC Vive Virtual Reality System
Next on the list, we have the HTC Vive VR headset, initially considered to be superior to the Rift due to launch titles. And, to be fair, it's not that far from being the best even today.
The tech inside the headset itself is on par with the Rift, it also comes with hand-held controllers out of the box. This is what initially provided it with an edge. This gave users the opportunity to become even more immersed in the experience by allowing to manipulate your environment with your hands in a very satisfying way.
The headset also comes with a pair of sensors that track the headset's movement within a space. This is another great selling point. However, it is also one of its drawbacks. These sensors require quite a large and open space in comparison to what most people have in their homes. The system works with PC.
If you have a large bedroom or living room with the ability to move furniture around, then this is probably your best pick. If you don't, however, you will find it a bit difficult to make the most out of this device.
ORDER NOW
3. Oculus Go Standalone Virtual Reality Headset
Up next, we have another VR headset by Oculus. The Oculus Go is a standalone device, meaning it does not require a PC or a console to work. All of the hardware is within the headset itself.
The displays and sensors are almost on par with the Rift, it's just as accurate, although not as smooth. It also has no internal headphones, so you would need a supplementary audio headset.
The Go comes with a single hand-held controller acting more so as a TV remote than a gamepad, but it can be used as such. The headset also has Xbox gamepad support.
ORDER NOW
4. PlayStation VR Headset
The Playstation VR headset was the first headset to have compatibility with a console before Oculus announced Xbox One compatibility. The PS VR works exclusively with the PS4 family of consoles.
The hardware itself works quite well. It has displays and sensors to deliver an optimum experience. The initial PS VR set also came with a pair of hand-held controllers. This set is still sold, but later in the headsets product cycle, the controllers became a separately sold product.
The main drawback of this system is the lack of content. Of all the systems in this selection, this one has the least amount of games, being both itself and the games exclusive to the Playstation platform.
ORDER NOW
5. Acer Windows Mixed Reality Headset
This entry to the list by Acer is a bit different. It has VR capability, but it also has some Augmented Reality. This means it displays virtual objects onto the real world similar to the Microsoft HoloLens.
In terms of performance, the headset has top-notch displays and sensor arrays. It also comes with a pair of hand-held controllers. It's essentially a budget version of the Oculus Rift and the lowest-priced device in this section of the selection.
It is also not the most comfortable of headsets either, but as far as VR headsets go, this one is still up there.
ORDER NOW
Best Smartphone-based Headsets
1. Samsung Gear VR w/Controller (2017)
The originator of this breed of VR headsets, the Samsung Gear VR takes the top spot in the smartphone-based headset selection. This was the proof-of-concept product that spawned an entire class of headsets that are more affordable and more accessible.
This headset is tailored to the higher-end Samsung smartphones, however. This means the S series and the smaller in screen size Note series. Between your eyes and the phone, you have a pair of ocular lenses that absorb a fraction of the light in order to make the VR mode easier on the eyes. The headset comes with a small remote control for basic UI controls.
If you're looking to just give VR a try, but are not yet ready to commit to one of the high-end VR headsets, this one is your best bet in terms of quality. Still, keep in mind that you need to already have a high-end phone before you do, or else this could be a pretty significant investment as well.
ORDER NOW
2. WapSter Virtual Reality Headset Glasses
No products found.
A headset similar to the Gear VR in quality, but tailored to a wider range of devices. The WapSter VR headset is a more minimalistic design, which limits you only in the minimum and maximum screen sizes required. Other than that just put your phone in and get going. The lenses are on par with the Gear VR, so it can be used with smartphones of the same grade.
This headset doesn't come with controllers or extras of any kind, but it, like the Gear VR, is a wonderful entry-level headset if you're looking to try out VR for the first time.
No products found.
3. MERGE VR Headset – Augmented Reality and Virtual Reality Headset
Another minimalistic headset, the MERGE VR headset is as easy to use as they come- just slot your smartphone inside the casing from the top and you're set!
Don't count on controllers or headphones however – this headset is just meant to give you more of a visual experience. The rest you would need to supplement yourself.
The design on the headset itself is also not as sleek as the headsets that we looked at so far. It's still more than serviceable and it your phone's quality is good enough, the VR experience will be good enough.
ORDER NOW
4. VeeR Falcon VR Headset with Controller
The VeeR Falcon headset features similar parameters to the headsets we've reviewed so far – top-notch lenses, comfortable frame, you name it.
This one, however, comes with a pair of embedded headphones. This is something very few headsets come with. And it's quite obvious why – the quality isn't exactly top level.
The speakers can be a bit straining, so if you are adamant on sound, maybe this headset is not the best pick for you. You can always put on a bigger sound headset on top of the VR one and compensate, but that would be just uncomfortable.
Nevertheless, it's more than serviceable when it comes to viewing VR content.
ORDER NOW
5. BNEXT VR Headset for iPhone & Android Phone
Last on our list is the BNEXT VR headset. It's a very good entry even if it's not particularly interesting – the design is average but pleasing to the eye, it has good lenses for the phones and it has an adequate compatibility range when it comes to smartphones.
The straps are comfortable enough, maybe the second most comfortable after the Gear VR, which is impressive given the price tag. A very good headset worthy of the list, even if it's also on the minimalistic side in terms of features.
ORDER NOW
VR Headsets Buying Guide
There are three main things to consider when picking out a VR headset – budget, spacing ability and the type of controls you would want to use.
Headsets like the Oculus, PS VR and most of the smartphone headsets would use a gamepad controller. Some versions of the Oculus or the HTC Vive come with hand controllers with sensors of their own.
Smartphone VR headsets are a lot more affordable. Given the vast amount of products out there, you're bound to find a headset that fits the screen size of your smartphone.
If you want something more in-depth in terms of experience using such a setup, looking into standalone hand-held controllers might be the best option.
VR Headsets Frequently Asked Questions
We managed to cover a lot of the technical aspects of VR headsets in general, but this is quite a deep subject. There are many other things we might not have covered off the bat. So here are some of the most common questions you might need to be answered.
Is prolonged use of VR headsets healthy?
If each VR headset session is within a reasonable limit of time, you should not experience any physical problems. The headsets' designs take into account the health of the eyes, so the worst you could have on that end would be eye dryness. That's nothing specific to VR headsets since you could get that from spending too much time on a regular display.
Do VR headsets have any side effects?
VR headsets could, on occasion cause side effects such as nausea or slight dizziness. However, there are no cases of lasting damage, all of these are temporary and can last up to an hour, maybe two.
Are Virtual Reality, Mixed Reality and Augmented Reality the same?
No. Virtual Reality is placing the user in an entirely virtual environment. You only see what has been crafted in the virtual world.
Augmented reality involves placing 3D shapes or UI on top of your immediate view of the real world.
Mixed Reality is what it says in the name – it's a mix between the two. It also has a much more narrow use.
What age is safe for VR?
Age restriction may vary, but the best estimate is 13+. You want to make sure that if you are giving VR goggles to a child they should have a fully developed vestibular apparatus and that they have no history of things like travel nausea.
Do I need a high-end gaming system to run VR headsets?
It would be a significant plus. While you have headsets like the PS VR and the Oculus Go, as well as smartphone headsets, the others will require some sturdy hardware to run properly. It could be a higher-end gaming laptop, but it has to be powerful.
Buying your VR Headset
Virtual Reality has become a lot more accessible and affordable. Here you see a wide selection of both high-end and budget-friendly headsets that can give you at least a glimpse of this revolutionary new experience.
Hopefully, we gave you enough of an insight for you to determine if this is the next big thing in interactive entertainment or just an overly expensive gimmick.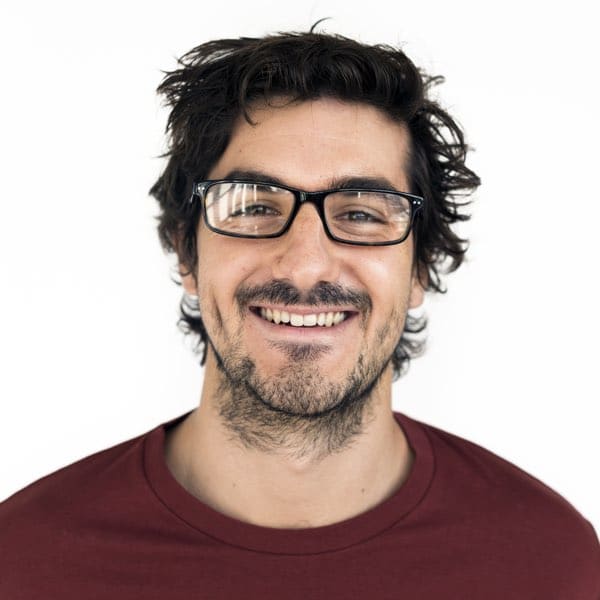 SAY CHEESE! My name is Mike and I love technology, software, and crypto. I grew up around my 'nerdy' engineering parents who've worked for high tech start-ups and aerospace companies. They've taught me everything I know, from destructing the latest phones to playing around with drones, writing lines of code and investing in cryptocurrencies. I take things apart, put them back together and add some (code). I breathe and live tech and can't wait to teach you more!