Gaming headsets have become one of the key components of gaming equipment that people use to define their personal experience on a new level. These days it's not so much about plain and simple quality as it is about customizing your gaming setup visually. That doesn't mean that no one is looking for just a plain and simple headset that lets them hear and speak, which means there's something out there for anyone.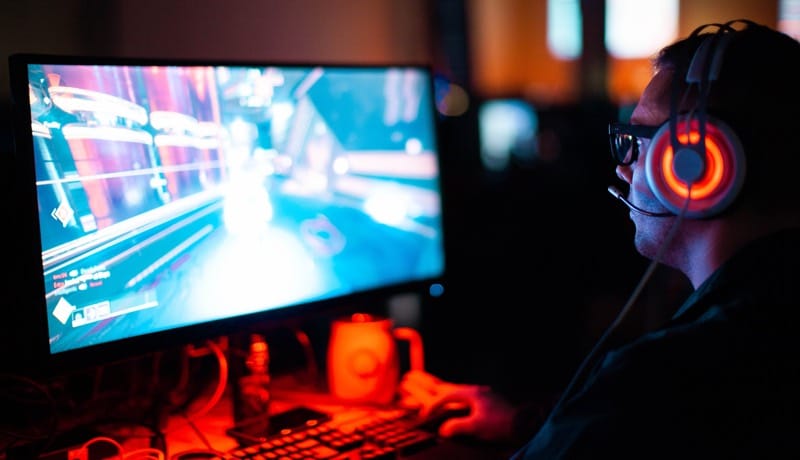 The main difference between headsets is how they are connected to your system – you have wired and wireless headsets. There are pros and cons to both, which we will look at below.
Best Gaming Headsets
In this segment, we will look at each selection side by side and then give you a short review of each on their own. The main separation is in terms of whether the headset is wireless or wired. While a good portion of the headsets listed are marketed as platform-specific, you can use each headset properly on either PC, Xbox One, Playstation 4 or Nintendo Switch. From a cosmetic standpoint, you might consider the paint or LED colors if you want them to match the signature color of your preferred system.
Best PC Gaming Headsets
PS4 Gaming Headset with Mic, Beexcellent Newest Deep Bass Stereo Sound Over Ear...
Corsair HS60 - 7.1 Virtual Surround Sound PC Gaming Headset w/USB DAC - Discord...
NUBWO Gaming headsets PS4 N7 Stereo Xbox one Headset Wired PC Gaming Headphones...
SteelSeries Arctis 3 - All-Platform Gaming Headset - For PC, PlayStation 4, Xbox...
With a wired gaming headset you have complete signal reliability. You also don't have to worry about batteries running out or you being out of range, or something messing up your signal. Being wired, which is the conventional way of manufacturing headsets makes them significantly cheaper than wireless headsets. However, you are more or less tied to the desk or couch where you would be playing your games as well as the tried and true tangling wire problems.
Mpow EG3 Pro Gaming Headset with 3D Surround Sound, PS4 Xbox One Headset with...
Nivava Gaming Headset for PS4, Xbox One, PC Headphones with Microphone LED Light...
Xbox One Gaming Headset - ONIKUMA Xbox One Headphone with 7.1 Surround...
Gaming Headset for PS4, 2019 Latest Ultra Light Professional Gaming Headset,...
Regardless of the drawbacks, a wired headset might be your best pick, so here are a few models for you to choose from.
Beexcellent Ultra Light Professional Gaming Headset
Starting off with a model by Beexcellent, the Ultra Light Professional model is a higher-end model with an aesthetic edge. Apart from the top of the line sound quality and microphone it also sports multi-color LED lights on the sides to match that high end LED-lit keyboard. The padding of both the earmuffs and the top provide true comfort.
The microphone has no noise cancellation. It's good to note that the frequency range while impressive, can be insufficient when it comes to lower band sounds. The earmuffs themselves can also be a bit too large, which is also good to consider.
CHECK PRICE
Beexcellent Deep Bass Stereo Gaming Headset
This headset is more of a step up from the previous one. The Deep Bass Stereo model, again, by Beexcellent has a more ergonomic build. It also has a wider frequency range than the Ultra Light model, especially in the low band. Like the former model, it sports LED lights, comfortable padding, and top of the line speaker and microphone quality. It also has a convenient mute button next to the on-wire volume control.
CHECK PRICE
Corsair HS60 – 7.1 Virtual Surround Sound Gaming Headset
The next selection is a more simplistic model by Corsair. Quality-wise this headset is up there with the rest of them. Design-wise it's far more simplistic with black plastic casings for the speakers and padding for the frame.
The microphone is detachable if you wish to use this headset for music while on a walk, for example. It features high-grade noise reduction for higher quality.
This headset is a perfect fit if you're not a "flashy lights" person.
CHECK PRICE
NUBWO Stereo Gaming Headset
This gaming headset is also on the more simplistic side. It also sports more of a classic design for the casings and the frame, flexible microphone with adequate noise cancellation – the works. It's not the most visually impressive headset of the bunch, but it more than compensates in sound quality in both the speakers and microphone.
CHECK PRICE
SteelSeries Arctis 3 All-Platform Gaming Headset
The SteelSeries Arctis 3 gaming headset sports a compact design with a retractable microphone. The ear-cups on this model are additionally softened for extra comfort. Out of our entire selection these headphones have the highest frequency response range – from 20 to 22000 Hertz.
A neat feature of this headset is wireless audio sharing, which allows 2 headsets of these models to listen to the same audio without the need for the second pair to be connected.
CHECK PRICE
Mpow EG3 Pro Gaming Headset
This headset sports a sturdier aluminum frame and casings. It's designed with frequent falling in mind. The sound quality is top notch, the noise reduction on the microphone works perfectly. The sides are equipped with LED lights that can be adjusted using the Line-In volume control.
CHECK PRICE
Nivava Gaming Headset
A headset with a simplistic, yet colorful design, the Nivava headset is another visually impressive addition to the selection. The glossy black frame and casing s are complemented by multi-color LED lights.
The microphone noise reduction is adequate, though with the occasional exception. The sound quality of the speakers is top-notch, but I wouldn't recommend blasting everything at full volume, since there can occasionally be distortion, but that would depend on the sound levels of the media you're playing as well.
CHECK PRICE
ONIKUMA 7.1 Surround Sound Gaming Headset
This headset by ONIKUMA immediately grabs your eye with its camouflage design and LED lit logo on the side. The microphone's noise reduction is top of the line, the sound quality is top-notch with a good frequency range and good maintenance of quality at high volume.
The paddings, while soft, are not the most comfortable, but the earmuffs provide good sound isolation for the speakers.
CHECK PRICE
Best Wireless Gaming Headsets
With a wireless headset, you have freedom of movement, you avoid the above-mentioned tangling wires problems, you are able to keep a clean and tidy gaming setup.
CORSAIR Void PRO Discord RGB Wireless Gaming Headset Carbon (Renewed)
Turtle Beach Stealth 600 Wireless Surround Sound Gaming Headset for Xbox One
Turtle Beach Ear Force Stealth 450 Fully Wireless PC Gaming Headset with DTS...
Logitech G533 Wireless Gaming Headset - DTS 7.1 Surround Sound - Pro-G Audio...
CORSAIR HS70 Wireless - 7.1 Surround Sound Gaming Headset - Discord Certified...
However batteries are going to be a regular issue, you have to make sure you don't have too many obstructions between you and the port where the headset dongle is connected to make sure you have a good signal. It's important to keep said connection port close to you for power efficiency. There is also the point of the wireless capability bumping up the price tag significantly.
CORSAIR Void PRO Discord RGB Wireless Gaming Headset
The first headset in the Wireless selection is another model by Corsair. Design-wise the speaker casings and frame are very ergonomic, the headband and earmuffs provide high comfort. The sound quality is impeccable in both speakers and microphone.
The wireless capabilities of this headset is impressive, with an effective range of 40 feet and a battery life of 16 hours.
CHECK PRICE
Turtle Beach Stealth 600 Wireless Surround Sound Gaming Headset
This next headset is the first platform-exclusive piece of equipment, working only with Xbox One and Windows 10 machines. The Turtle Beach Stealth 600 is the first gaming headset in this selection to claim to be glasses-friendly. This means that the earmuffs are designed to apply a lot less pressure on your glasses if you ware a pair while gaming.
Other than that quality-wise it earns it's placed among the best with it's top-notch sound quality, full noise reduction on the microphone and durable frame and casings.
In terms of wireless capabilities, this headset provides 35ft of effective range and a battery life of 15 hours
CHECK PRICE
Turtle Beach Ear Force Stealth 450 Fully Wireless Gaming Headset
The next headset is another more simplistic design by Turtle Beach. This one focuses mostly on comfort. The earmuffs and headband are some of the best in this entire selection. That isn't to say there is any compromise on quality. The noise reduction on the microphone is on par, the sound quality is top notch.
On the wireless end this headset sports 15 hours of battery life and an impressive effective range of 15 meters. Though this particular set is more prone to interference if there are multiple obstructions between the headset and the computer if you are at a long distance.
CHECK PRICE
Logitech G533 Wireless Gaming Headset
The Logitech G533 headset has one of the sleeker designs in the wireless selection. The glossy plastic casings and metal frame are complemented with comfortable headband and earmuffs, which provide full noise isolation. The microphone is top quality with full noise reduction.
The wireless on this headset gives you 15 meters of effective range and 15 hours of battery life.
CHECK PRICE
CORSAIR HS70 Wireless – 7.1 Surround Sound Gaming Headset
This headset is essentially the wireless version of the Corsair HS60 Headset we covered above in the Wired Headset section. It almost fully covers the parameters of the model, varying slightly in design and, of course, the wireless capability.
Its wireless parameters are an impressive battery life of 16 hours and
CHECK PRICE
Gaming Headset Buying Guide
There are three key components to choosing your preferred gaming headset – quality, comfort, and price.
Quality of the Headset
When it comes to quality you're looking at the sound quality of the speakers inside the headset as well as making sure there is no noise or the speakers aren't straining your ears.
Noise cancellation is also something you would want to consider. While that is almost standard issue in most mid-range and high-end headsets, not all models are equipped with noise cancellation. Generally, it bumps up the price, so if you're looking for a budget solution and noise isn't an issue for you you can consider a headset that does not have noise cancellation.
Comfort
If you're looking for a proper gaming headset it's important that you have a microphone – if you're playing multiplayer games, having a good mic on the headset is key for communication. It's also a plus if you want to get into streaming – having a quality gaming headset microphone is a very good transition towards getting a studio mic if you want to get into full time streaming.
Gaming Headset Pricing
As mentioned earlier, in the context of this article pricing is mostly defined by the wireless capability. There are small variations in features, such as the presence of noise reduction in the microphones, detachable microphones or any other model-specific features. Another factor is the quality of the build – the frame, the speaker casings or the earmuffs.
The designs can also influence the price – generally speaking headsets with LED lights are more expensive, as well as ones with more intricate paint designs. The materials used are also a factor – metal casings and frames are more durable, but would cost more, same with carbon fiber or some more advanced plastic solutions.
Gaming Headset FAQ
Finally, if you have any questions, here we've answered some of the most common ones when searching for a headset
Do gaming headsets make a difference?
The major differences between a standard headset and one specialized for gaming are the inclusion of a high-quality microphone and surround sound.
Is surround sound good for gaming?
Of course! Surround sound is an effect used to immerse you into the world of the movie or game you are experiencing by making you feel like the different sounds are happening all around you.
What is a surround sound headset?
A surround sound headset is a headset that produces the surround sound effect you see in movie theaters. This is achieved in one of two ways:
True surround sound headphones use an array of speakers in each ear cup, each of which broadcasts at a different angle, while virtual surround sound relies on two speakers that use software-based sound processing to simulate the effect of multiple directions of incoming sound.
Are gaming headsets good for music?
Generally yes, but if you are a listener with more of a keen ear you will notice some differences. Gaming headsets are designed for gaming and the sound design choices that come along with video games. That can differ a lot from just plain music. It would sound good in terms of quality, but in terms of track balancing and stereo distribution, it could seem a bit off if you are used to music on a standard headset.
Getting a new Headset for Gaming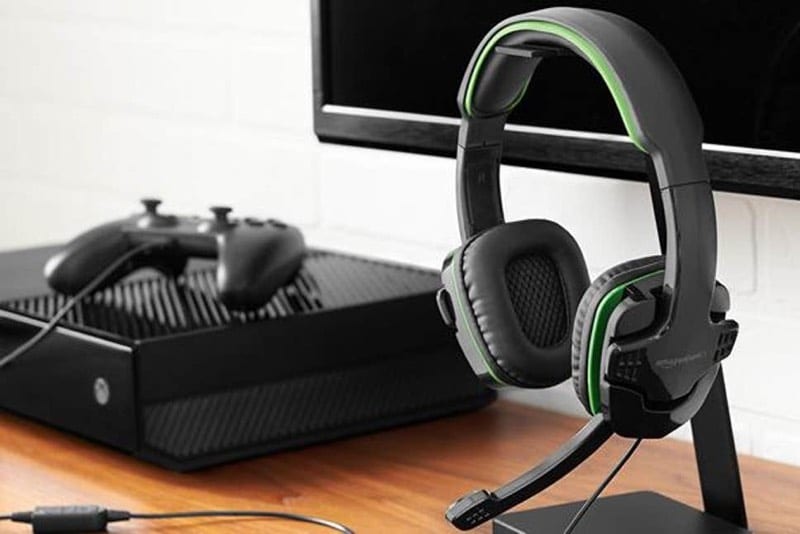 Here we have a wide selection of some of the best products in the market for gaming headsets. In this day and age, the choice of headset is more of a cosmetic choice than a functional one. In their core gaming headsets provide all of your basic needs at very high quality – a lot of people tend to choose their headsets based on their design and aesthetics alone.
Whether you prefer a flashy lit up colorful headset or something more by the book, a wireless headset that allows you to free roam your home as you are enjoying your gaming session or just something to use while on the desk behind the keyboard, the sky's the limit. Even if none of the items showcased here are suitable to your tastes, this is simply scratching the surface of the amount of choice you have.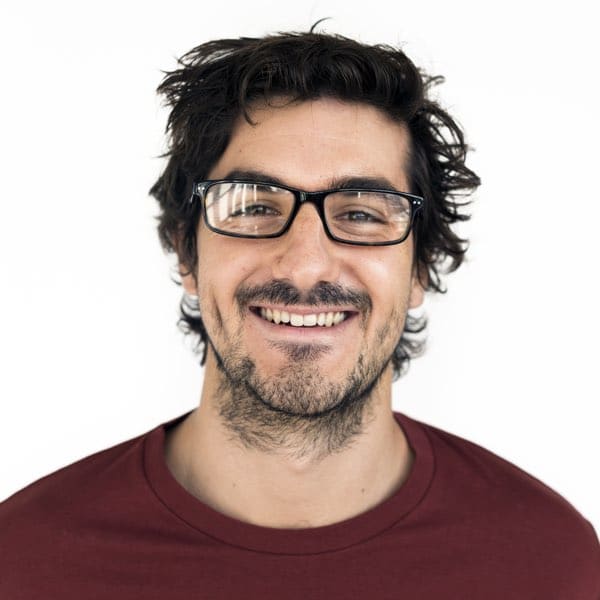 Say CHEESE! My name is Mike and I love technology, software, and crypto. I grew up around my 'nerdy' engineering parents who work in high tech start-ups and space engineering businesses. They taught me everything I know, from destructing the latest phones to playing around with drones, writing lines of code and investing in cryptocurrencies. I take things apart, put them back together and add some (code). I breathe and live tech and can't wait to teach you more on my favorite subjects!