Mining cryptocurrency, much in the same way as any other type of mining, tends to reward early adopters. As a beginner, you may already have heard about Bitcoin, which was the first decentralized cryptocurrency. Today, there are several other digital currencies in the international markets – including a Bitcoin spin-off called Bitcoin Cash. With so many options available, you too can get into this rush for cryptocurrency. To do this, however, you will have to take some time to learn the basics of the markets, what is required, and how to get your own share. This is where cryptocurrency mining comes in.
Among the most tech-savvy, cryptocurrency mining is one of the latest trends. From Ethereum to Bitcoin, everyone who understands the basics of this concept can earn profits and rewards. If you are yet to indulge in this art of mining for cryptocurrency, this guide will help you understand what is required, and eventually, unlock the simple – but somewhat complex – basics of cryptocurrency mining.
However, before you get into it, you should keep in mind that cryptocurrency mining is intensive work that will require patience, time, and tons of computational process power. Read on to find out more:
What is Cryptocurrency Mining?
At its most basic, cryptocurrency mining can be defined as the process of participating in peer-distributed cryptocurrency networks in consensus. In some instances, you will have to mine scrypt coins like Feathercoins, Dogecoins, and Litecoins. The basic aim of mining is to do the following:

– Get paid small rewards for the accounting services you provide, which comes in the form of coin fractions every few days
– Keep your costs down, including those you incur in the form of hardware, software, and electricity, among others
– Provide essential bookkeeping services to a coin network; this is because mining cryptocurrency is a 24/7 computer accounting task that is also referred to as verifying transactions
Cryptocurrency Mining Profitability
To this end, block rewards are the core of cryptocurrency mining. For most coins, rewards are issued to the group/person that finds valid solutions to the basic cryptographic hashing algorithm. The solution is usually in the form of a math calculation that uses results from block solutions from the past. This means that you won't be able to pre-calculate the answers to future blocks if you don't understand the solution to previous blocks. The complete history of block transactions and solutions is the blockchain, which is a kind of public ledger.
At this point, you should know what a block is. Essentially, a single block has the cryptographic signatures of the block as well as the transactions that have been made in that block. These transactions are thereafter collected from the complete network at a small fee that forms the reward for that block. Similarly, there is a value for difficulty attached to this solution which can scale down or up through time. The goal here is to ensure that new blocks are generated at a relatively constant rate.
In the case of Bitcoin, for instance, the aim is to generate block solutions at an average of every 10 or so minutes. For Ethereum, these solutions should be provided after every 16 seconds. As you can see, the approaches for these two cryptocurrencies is quite huge and most people tend to prefer Ethereum mining because it has a shorter block time.
The number solution needs to be less than a given value. Since there are 256-bit numbers, it means that the range of possibilities is quite huge. The solution should also have the wallet address for the system doing the solution – which will receive the transaction fees and the block reward. The block will also be written on the blockchain of every participating system.
As you can probably see, cryptocurrency mining works in much the same way that panning for gold works. At times you will get lucky and get large nuggets of gold, end up with tons of dust flakes, or get nothing.
The main difference comes from the location of the stream – get a good location and you will make money faster. With cryptocurrencies, a good location is essentially served by the type of hardware you use to mine.
So, how profitable is it to mine cryptocurrencies?
As a hobby, you should be able to generate a meager income – about 2 or so dollars a day. The most common digital currencies can get you small earnings, even if you are a regular person. This means that you might recoup the $1000+ you invested in hardware after 18 to 24 months.
This means that crypto mining is not the most reliable way for most people to make substantial sums of money. The profit will only become significant if you are willing and able to invest between $3000 and $5000 in the best hardware – which could give you earnings of about $50 a day (or even more).
Cryptocurrency Mining: How Do You Do it?
So, how do you get into cryptocurrency mining? In this example, we will focus on scrypt coins – which if you remember correctly include Feathercoins, Dogecoins, and Litecoins. To mine these coins, you will need the following:
a) Coin Wallet
This is a free, private database or password-protected container. You will store the earnings you make in your coin wallet and use it to keep a ledger of all transactions for the network.
b) Software
You will also need a free software package for mining, which will typically be made up of stratum and cgminer.
c) Membership
You must also be a member of an online mining pool. A mining pool is a community of cryptocurrency miners who combine computing power to increase income stability and profitability.
Additionally, you need membership in an online currency exchange for exchanging the virtual coins for ordinary money and vice versa.
d) Internet 
You should be connected to the internet 24/7. Your connectivity should be at or faster than 2 megabytes.
e) Hardware
You should set up your hardware in a cool an air-conditioned space, such as your basement. The hardware should include a custom-built or desktop computer that works well with cryptocurrency mining.
Of course, you can use any computer but it won't work well once the miner starts running. The ideal would be a dedicated computer. Never use a handheld device, gaming console, or laptop because none of these devices are effective enough to generate a good income with cryptocurrency mining.
The hardware should also include an ATI GPU (graphics processing unit) or a mining ASIC chip to serve as the workhorse doing the mining and the accounting work.
f) Fan
Get a regular house fan to cool your mining hardware because cryptocurrency mining tends to generate heat.
Cryptocurrency Mining: Mining Rigs
Mining rigs refer to the computer systems you use to mine cryptocurrency. You could buy a dedicated miner that is specifically built for use in mining. Alternatively, you might use a computer that serves other purposes – such as gaming – and only mine on it from time to time.
The best combination is a motherboard and a CPU/processor. This works well for large-scale cryptocurrency mining and most professionals use it. Examples include:
– ASUS PRIME H270-PLUS
– ASUS PRIME Z270-A LGA1151
– ASUS PRIME Z270-P LGA1151
– ASUS ROG STRIX Z270E GAMING
– MSI Enthusiastic Gaming Intel Z270
– MSI Pro Z270A SLI Plus Motherboard (Intel G3900 Dual Core CPU)
However, you should keep in mind that GPU mining isn't as profitable as it used to be. Even if your electricity is free, the GPU rig will hardly ever pay for itself.
Cryptocurrency Mining Software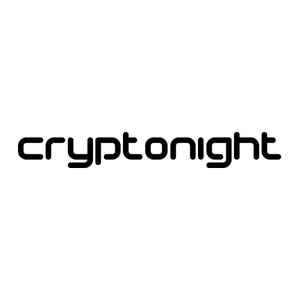 In terms of software, there are many options available. You can run some algorithms effectively on CPUs, such as Cryptonight.
However, others run better on GPUs – including Vertcoin, Zcash, and Ethereum while others still are much more suited to custom ASICs, like Litecoin and Bitcoin.
If you are new to cryptocurrency mining, the best software is cpuminer. However, you will have to give it control over the command line of your computer. You can skirt this problem by getting into a mining pool – as we suggested earlier – or by using multipool software.
To mine Ether, you should download Geth. It will serve as your main communication hub and up-link you to the main Ethereum portal. It will also coordinate how you set up your hardware. You will also need mining software for Ether to help your GUP run the hash algorithm that the platform requires. Ethminer is one of the good choices you can make.
The best software for Bitcoin mining on Mac is MacMiner. If you are on another computer system, use BTCMiner, BitMiner, BFGMiner, or CGMiner. After setting these up, you should download a bitcoin wallet for storing and tracking your digital currency.
Cryptocurrency Mining Hardware
Litecoin is like Ethereum in the sense that you can mine it on a CPU as long as the graphics card is dedicated. However, a GPU is the better choice because it performs cryptographic calculations faster.
That said, you can use just about any personal computer while mining Ethereum. The only stipulation is that the system should have a GPU (graphics card) with a minimum RAM capacity of 2GB. GPUs are the obvious choice because they are about 200 times faster than a regular CPU which makes them ideally suited to mining Ether.
However, you should also keep in mind that cryptocurrency mining requires tons of electricity. Still, this should not worry you if the profits you make will go over and beyond what you will spend on your energy bill. Bitcoin mining, on the other hand, is one of the most competitive niches you can get into. Without the best hardware support, it is highly unlikely that your efforts and investments will bear much fruit.
The standard CPU does not have adequate power to execute all the hash functions at the fastest speeds. The best option is the AntMiner hardware, which comes with a processing speed of 14000000 MHashs per second.
If you don't have enough money for this hardware, get the AntMinerU3 (with speeds of 63000 MH per second) or the BFL SC (with speeds of 10000 MH per second).
Cryptocurrency Mining Pools
As miners continue competing for the already limited supply of cryptocurrency blocks, people discovered that they had to work for months to find a good block. With time, mining became something of a coin toss or gamble. Miners eventually organized themselves into pools to address income variances. This way, they would be able to share the rewards evenly.
Today, pooled mining refers to the approach where different generating clients work together to generate a block and thereafter split the reward from the block according to the processing power each client contributed. This approach is designed to reduce the granularity of the reward for generating a block. It also spreads out the reward more smoothly.
The only problem with cryptocurrency mining pools is that there have to be rules to ensure that there is no cheating – either on the side of the clients or the servers. To this end, different approaches are used in pooled mining. These include, but are not limited to:
– Luke-Jr's approach, or Eligius
– P2Pool approach
– The Full Pay-per-Share approach
– The Pay-per-Share approach
– The slush approach or Bitcoin pooled mining
Final Thoughts
Cryptocurrency has been taking the financial and digital world by storm. Today, the best opportunity you have to get a ride on the rollercoaster is to get into cryptocurrency mining.
However, you should remember something about mining for cryptocurrencies. Beyond the cost of hardware and power, the longevity and durability of hardware will always be an ongoing concern. To this end, if you can keep your energy costs low, you should be able to maximize your profits. On the other hand, if your energy costs are relatively high, it follows that mining might not be the best idea for you.
In the same way, the market is quite volatile. Luckily, there is still some money you can make in cryptocurrency mining. Since the prices of cryptocurrencies tend to keep rising, a good idea would be to hold onto the coins you mine and wait until the price is suitable enough before you sell.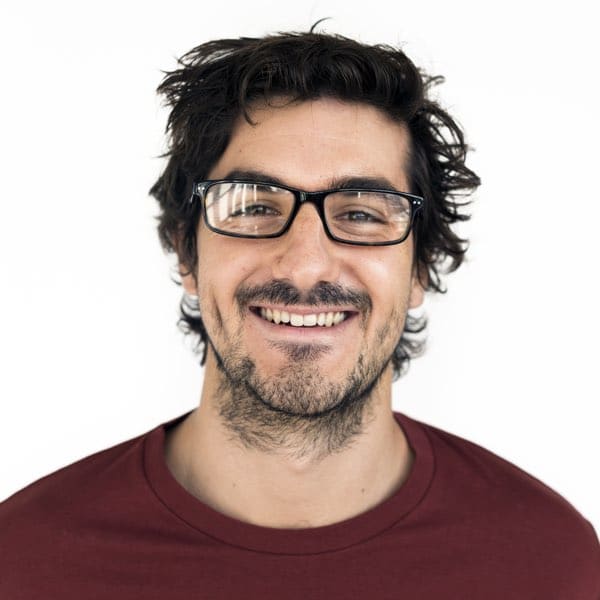 SAY CHEESE! My name is Mike and I love technology, software, and crypto. I grew up around my 'nerdy' engineering parents who've worked for high tech start-ups and aerospace companies. They've taught me everything I know, from destructing the latest phones to playing around with drones, writing lines of code and investing in cryptocurrencies. I take things apart, put them back together and add some (code). I breathe and live tech and can't wait to teach you more!