At the core of all cryptocurrency wallet concepts and the technology they use lies the requirement for functionality, reliability, performance, and security. Today, most modern cryptocurrency wallet developers focus on security due to the need to make the use of the wallets reliable and safe. Similarly, top-tier wallets ought to present a high level of functionality especially in terms of reliability, performance, and security. They should also be designed with full feature UX and UI and offer token creation. However, what exactly are crypto wallets? How do they work? Are there different types? Which are the best? Read on to get answers to these questions and more.
What is a Cryptocurrency Wallet?
At its most basic, a cryptocurrency wallet can be defined as a secure digital wallet you can use to store, receive, and send such digital currencies as Bitcoin and Ripple. Most of the coins used with these wallets have their own official wallets and a couple of officially-recommended 3rd party wallets. In fact, you need to use such a wallet in order to use cryptocurrency. These wallets are software programs designed to store public and private keys. They interact with different blockchain so that users can receive and send digital currency, monitor their balance, and so on.
How do Cryptocurrency Wallets Work?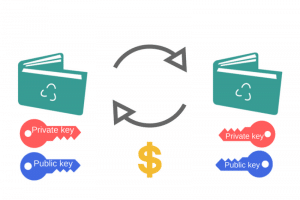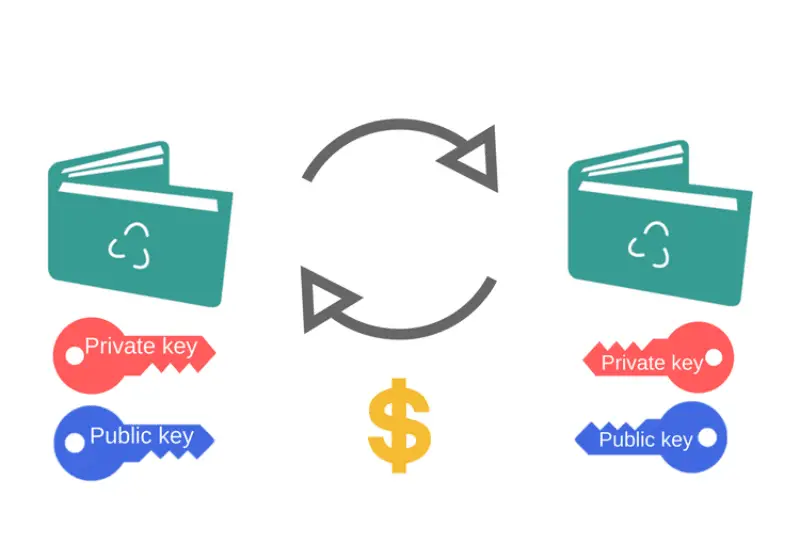 Digital wallets such as cryptocurrency wallets are different from a physical wallet. This is because you can do more with them than just store money. In fact, crypto wallets are for storing public and private keys. Private keys – to this end – are somewhat like the PIN numbers you use to access bank accounts. Public keys, on the other hand, are similar to a bank account number. If you decide to send Bitcoin, for instance, you will have to send VALUE that comes in the form of the transaction. This means that you will transfer ownership of your coin from your wallet to that of the recipient's.
For the recipient to be able to spend the Bitcoin you transferred to them, their private keys need to match the public address you sent the Bitcoin to. To this end, owning private keys will give you total control over your funds – those associated with and corresponding to the public keys in your wallet. This is why it is so essential that you ensure that your private keys are hidden and only you know them. You should also keep back-ups of these private keys – just in case of an accidental loss. That said, cryptocurrency is not stored in the wallet. Instead, private keys, which are secure digital codes that only your wallet and you know, will be stored in the cryptocurrency wallet to show that you own a particular public key. Public keys, in this case, are public digital codes that are connected to the amount of currency you own.
10 Best Cryptocurrency Wallet Apps
So, which are the best cryptocurrency wallets? Since the list of options has been growing over the past few years, you need to consider how you are going to be using the cryptocurrency wallet before you pick one. The following are some of the best in the marketplace today:
1. Trezor Cryptocurrency Wallet
A hardware cryptocurrency wallet, Trezor is best suited for storing large amounts of valuable coins. It is protected against malware and will never expose your keys. This makes it safe.
Pros – Good security and privacy – It has an inbuilt screen – It provides cold storage – It uses an open-source software – The web interface is easy to use – Trezor is friendly for beginners
Cons – However, it is quite expensive and costs $99 – You need to have the device to be able to send bitcoins
2. Ledger Nano Cryptocurrency Wallet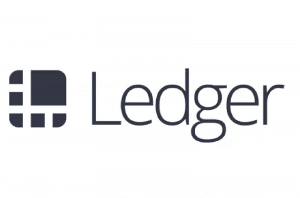 A new hardware cryptocurrency wallet, Ledger Nano works well for bitcoin users looking to protect themselves from attack vectors.
Pros – The screen or device is well protected using a metal swivel cover – It provides multi-Currency support – You can run 3rd-party apps from the device – It provides U2F support – It is fairly inexpensive
Cons – The software is not quite as advanced – You cannot create hidden accounts – It does not come with a password manager.
3. Armory Cryptocurrency Wallet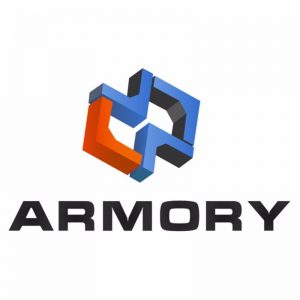 Armory is the best cryptocurrency wallet for more experienced users who are more concerned about the security of their digital currency. Some of the attractive features that come with this wallet include but are not limited to: – Cold storage – GPU-resistant wallet encryption – Key importing – Key sweeping – Multiple wallets interface – Multi-signature transactions – One-time printable backups Even though it might take you some time to understand how Armory works and how to use it to full potential, this is one of the best options. It is especially good for tech-savvy Bitcoin-ers looking to ensure that their funds are secure and safe.
Pros – Excellent privacy – Great security features – Multi-signature options – Solid cold storage options – It is free of charge
Cons – You can only access it from its desktop client – It does not work too well for beginners
4. Blockchain.info Cryptocurrency Wallet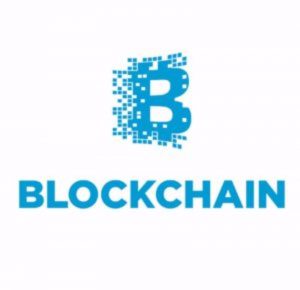 The second on our list of the best wallets for cryptocurrencies is Blockchain.info. This is a popular wallet for Bitcoin that you can easily access from any smartphone or browser. It also has 2 additional layers. The browser version, for instance, allows you to enable 2-factor authentication. Mobile users, on the other hand, an activate PIN code requirements each time they open the cryptocurrency wallet application. Even though this cryptocurrency wallet is stored online and you have to go through the company servers to transact, Blockchain will not access your private keys. This makes it one of the best-established wallets. The fact that its creator is well known and trusted in the Bitcoin community means that it is a solid wallet in which to store your cryptocurrency.
Pros – Good security – It is friendly for beginner – It is provided free of charge – It was created by a trusted and well-known company – The web and mobile interfaces are both easy to use
Cons – However, it is a hot wallet – It needs 3rd party trust – It sometimes experiences outages – The privacy is quite weak
5. Bread Wallet Cryptocurrency Wallet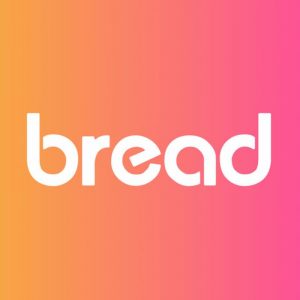 A simple mobile digital wallet, Bread Wallet is designed to simplify and ease the process of sending bitcoins – much in the same way that you would send an email. You can download it from Google Play or the App Store. That said, this crypto wallet provides a standalone client. This essentially means that you don't get to use a server while receiving and sending bitcoins. Instead, you can easily access your money and you will be in full control of your funds at each and every time. The wallet also provides a commitment to improved security, a lightweight design, and a clean interface. This makes it safe and fast, as well as a pleasure to use whether you are an experienced user or a beginner.
Pros – Bread Wallet is simple and clean – It is beginner-friendly – It is free of charge – It provides excellent privacy and security – It uses an open-source software
Cons – It is a hot cryptocurrency wallet – It lacks certain essential features for crypto wallets – There is no desktop or web interface
6. Copay Cryptocurrency Wallet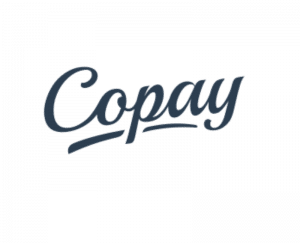 A creation of Bitpay, this happens to be one of the best cryptocurrency wallets currently available on the marketplace. In case convenience is top on your list of priorities, therefore, then you will be glad to learn that you can easily access Copay through its user-friendly interface over the internet, via mobile, and through your desktop. Since it is a multi-signature wallet, it also follows that you can share your funds with business partners and friends. Over and above everything else, this wallet has just about something for everything. Experienced users will be particularly pleased to learn about the various features it has to offer.
Pros – Copay allows for multiple cryptocurrency wallet storages – Good privacy and security – It is beginner-friendly – It is free of charge – It supports multi-sig transactions – It works with multiple platforms and devices – This cryptocurrency wallet uses an open-source software
Cons – Copay provides limited user support – However, it is sometimes unresponsive and slow
7. Exodus Cryptocurrency Wallet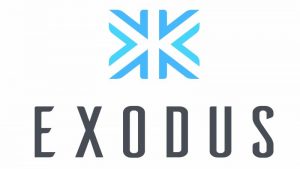 Relatively unknown and new on the marketplace, Exodus is only available through desktop. However, it is effective particularly when you consider that it works for Dash, Dogecoins, Litecoins, Ether, and Bitcoin. The interface is also beautiful, intuitive, and easy to use. Additionally, Exodus has a simple guide that you can follow when you need to back up your wallet. There's also an inbuilt shapeshift exchange that you can use to trade bitcoins for altcoins and vice versa even without having to leave your crypto wallet.
Pros – Exodus is beginner-friendly – Exodus is provided free of charge – It is intuitive – It provides excellent privacy and security – It supports in-wallet trading and multiple currencies – It uses an open-source software – This wallet is easy to use
Cons – It does not have a corresponding mobile app – It is a hot cryptocurrency wallet – There is no web interface
8. Green Address Cryptocurrency Wallet

This cryptocurrency wallet is relatively user-friendly and is a good choice for beginners. As a Bitcoin wallet, Green Address is also accessible through mobile with various apps for Android, iOS, and Chrome, as well as online and through a desktop. Some of its attractive features include: – Instant transaction confirmation – Multi-signature addresses – Paper wallet backup – Two-factor authentications
Pros – The security is solid – It is a multi-platform & multi-device cryptocurrency wallet – It allows for multi-sig – Green Address is beginner-friendly – It uses an open-source software – This digital wallet is free to use
Cons – All payments must be approved by a third party – It is a hot wallet – Privacy on Green Address is average
9. Jaxx Cryptocurrency Wallet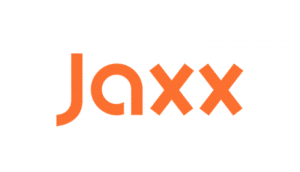 This multi-cryptocurrency wallet works for Bitcoin, Rootstock, Zcash, REP, Litecoin, DAO, Dash, Ether, and Ether Classic. It has a responsive user interface and delivers smooth experiences for Ethereum and Bitcoin.
Pros – Good privacy and security – It is feature-rich and user-friendly – It provides great user support – It supports wallet linking on different platforms – Jaxx is free of charge – Multi cryptocurrency wallet
Cons – Sometimes, it loads slowly – The code, however, is not open source
10. Mycelium Cryptocurrency Wallet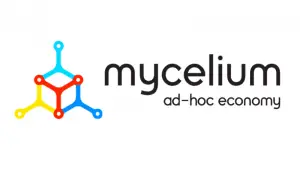 Mycelium works best for advanced users looking for a mobile digital cryptocurrency wallet. With it, you can send and receive cryptocurrency and have complete control over your funds.
Pros – Advanced security – Good privacy – It is feature-rich – It is free – It uses an open-source software
Cons – It does not work well for beginners – It is a hot wallet – There is no desktop or web interface
Different Types of Cryptocurrency Wallets
With so many kinds of crypto wallets out there, you might be confused about the need. Essentially, there are different types of wallets designed to provide different ways for you to access, store, and use your digital currency. In general, wallets can be broken down into
a) Desktop wallets, which you can download and install on your laptop or PC
b) Hardware wallets which store private keys on hardware devices
c) Mobile wallets, which run on mobile apps
d) Online wallets, which you can access from any computing device since they run on the cloud
e) Paper wallets, which can be physical copies or printouts of private and public keys or pieces of software that can generate keys for printing
Are Cryptocurrency Wallets Safe?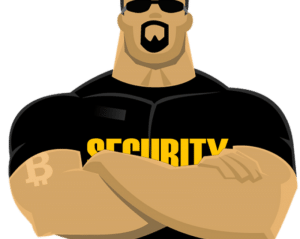 By its very nature, a cryptocurrency wallet is designed to be safe and secure. However, the degree of safety and security will differ from one type of cryptocurrency wallet to another, as well as one kind to the next. In general, you need to adopt certain best practices to keep your wallet safe. This is much in the same way you would secure your passwords, usernames, and PIN numbers to your bank accounts.
A good rule of thumb is to ensure that you do not keep more than the currency you need at any given time in a single cryptocurrency wallet – particularly if you plan on using it frequently. You might also want to use Google Authenticator to add an extra level of protection, as well as encrypt the cryptocurrency wallet. As far as possible, try to only use official and officially-endorsed cryptocurrency wallets.
Alternatively, use multiple signature transactions. Another option you can fall back on to ensure the safety of your wallets is to back it up and do the same to your private keys. Go a step further and encrypt them. The backups should on thumb drives and CDs – if only to ensure that you have hard copies. In fact, you should also remember that these digital wallets come with varying degrees of security. The level of safety and security will largely depend on the kind of wallet you use – hardware, paper, online, mobile, or desktop – as well as on the service provider. Web servers, in general, tend to be riskier compared to a wallet that you store offline. An online cryptocurrency wallet might also expose you to potential vulnerabilities, which hackers can exploit and steal your funds. On the other hand, an offline cryptocurrency wallet cannot be hacked simply because it is not connected to an online network at all and does not depend on 3rd parties for security.
Here are some tips for improving the security of your cryptocurrency wallet:
– Add extra layers of security, such as long/complex passwords, two-factor authentication, and additional PIN number requirements
– Backup the cryptocurrency wallet
– Keep the software you use up to date to take advantage of the latest security enhancements
Multi vs Single-Use
Even though Bitcoin is the best known digital currency, there are hundreds of other cryptocurrencies out there. Otherwise known as altcoins, they have distinctive infrastructure and ecosystems. In case you need to use different cryptocurrencies, you do not have to keep a separate wallet for every currency. The best solution would be to get a multi-cryptocurrency wallet instead of a single-use one. This way, you will be able to use several different currencies from one wallet.
Cryptocurrency Wallets and Anonymity
Cryptocurrencies – as well as crypto wallets – are more pseudonymous than anonymous. This is because of the public and open-source nature of the transactions carried out, as well as the open nature of Blockchain ledgers. This means, theoretically speaking, anyone can use the little pieces of public data about you to engineer your identity. However, the concept of cryptocurrency wallet is relatively anonymous.
Overall, a cryptocurrency wallet is a digital safety box people use to store their digital assets, cryptocurrencies, and ICO tokens. You can get one for use with your web browser, on your phone, or at an online store. After setting it up, ensure that your private keys are safe and secure especially nowadays that even Mark Zuckerberg, creator of Facebook, has shown interest in them.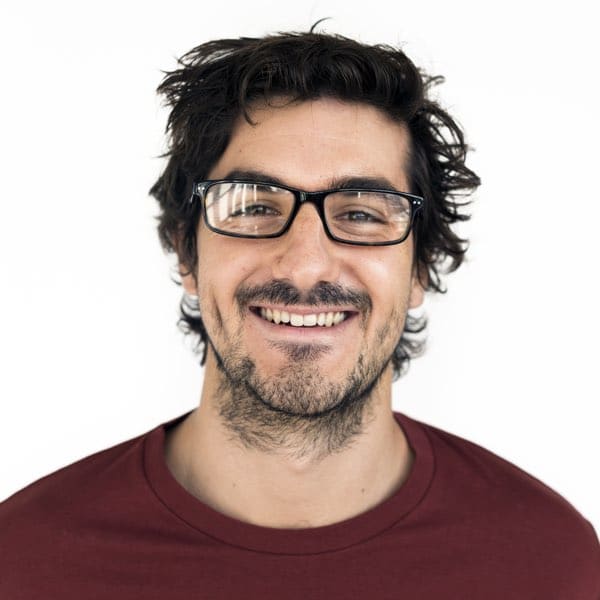 SAY CHEESE! My name is Mike and I love technology, software, and crypto. I grew up around my 'nerdy' engineering parents who've worked for high tech start-ups and aerospace companies. They've taught me everything I know, from destructing the latest phones to playing around with drones, writing lines of code and investing in cryptocurrencies. I take things apart, put them back together and add some (code). I breathe and live tech and can't wait to teach you more!