Smart Home technology, such as smart lights, automated appliances such as washers and vacuum cleaning robots have been a huge craze in modern home design, as well as a huge topic in the field of Internet of Things or IoT. Automation is creeping into almost every facet of our lives and that brings with itself a lot of optimizations and quality of life improvements.
When considering optimizations you can do for your home, smart lights should be an upgrade to consider. With the amount of control and customizability, that you have at your disposal, this can not only be a money saver on the power bill but a significant quality-of-life improvement.
There is plenty of choice in terms of types and functionality when it comes to smart lights and light bulbs and we're going to take a look at them here.
Best Smart Lights and Bulbs Quick-Overview
There are several types of devices we are going to look at in this article. One type are the smart light bulbs.
Smart light bulbs are a relatively simple piece of technology, which finds it's sophistication outside of the device itself. The smart light bulb has a small array of electronics inside itself controlled by an external source.
Hamilton Hills Round 12 inch Brushed Aluminum Smart LED Ceiling Light...
Lutron Caséta Smart Home Dimmer Switch and Pico Remote Kit, Works...
Smart Light Bulbs, Aoycocr BR30 Dimmable LED Light Bulbs, 720 Lumen,...
AISIRER Smart Light Bulb 2.4GHz WiFi LED Bulbs 60 Watts 806LM...
Hamilton Hills Round 12 inch Brushed Aluminum Smart LED Ceiling Light...
Lutron Caséta Smart Home Dimmer Switch and Pico Remote Kit, Works...
Smart Light Bulbs, Aoycocr BR30 Dimmable LED Light Bulbs, 720 Lumen,...
AISIRER Smart Light Bulb 2.4GHz WiFi LED Bulbs 60 Watts 806LM...
This can be an app or Alexa type smart home AI system that controls said electronics to do a number of things. This can include turning the lights on or off, controlling light intensity, color and any other parameters or functions that the device may have.
We're also going to look at some smart switch kits – those give you control over your house lighting at a different point – the light switches.
This has the benefit of saving you money on individual smart light bulbs and allowing you to control conventional light bulbs from a sort of smart hub.
Best Smart Lights and Smart Light Bulbs
Now we are going to look at some devices which should be more than a good match for your home. We are going to look at examples of both types of smart light and smart bulb approaches.
While these are only the best of their respective categories, keep in mind that the range of choice is far wider than you would think. Hopefully, this selection will show you some of the best examples, as well as give you a proper starting point of exploring this technology.
Smart Lights and Light Bulbs In-Depth Reviews
1. AL Above Lights Dimmable 9W Wi-Fi LED Smart Bulb
No products found.
At the top of our selection, we have a multicolour smart light bulb by AL Above Lights. This wonderful smart bulb offers a wide range of controls.
These include a high range light dimmer, which manipulates the light intensity and a color control that lets you change the color of the light.
This is all controlled through a custom app which is available for both Android and Apple devices. The app also provides you with presets customization, meaning you can save different color and dimness configurations to your choosing.
No products found.
2. Aoycocr BR30 Dimmable LED Smart Light Bulbs
The Ayococr smart light bulb is a product of the same grade as the AL Above Lights model. In terms of functionality, it has the same range of controls and customization.
Like the former product, it comes with a dimness and color control alongside the standard on/off switch. The control method is, again a nifty mobile app available both on Android and Apple smartphones. The only minor detractor of this device could be the form factor.
Because the body of the bulb is a flat forward-facing surface, it can be limiting in terms of preferred locations for placement. These are good for smaller spaces or bar-like setups.
Nevertheless, it's a top-notch product worth your look.
ORDER NOW
3. Alexa Ceiling SmartLight Modern Round
Here we have a full-on smart light complete with decorative casing. This smart device is perfect for a main living room with more of a minimalistic design.
In terms of controls, it only has a dimmer and on/off control. The major plus on it is its integration with Alexa. If you've set up an Alexa system in your home, integration with the Ceiling SmartLight will be quick and easy. All you need is a good Wi-Fi connection.
Because of its simple design and single colour mode, this smart light would be best suited for a brightly painted mid-sized space. Such a space could be a living room with a simplistic design. Another example could be a hallway, either at home or a public space.
ORDER NOW
4. Lutron Caseta Smart Home Dimmer Switch
Next on the list, we have a smart switch hub. It's comprised of a kit of switches that you can place around the house, that work like normal light switches.
They also have some more advanced dimmer controls as well as full connectivity with Alexa, Apple Home Assistant, and Google Assistant.
This piece of tech is best suited for use with conventional LED light bulbs since the switch itself is what provides you with a higher degree of control over your home lighting.
ORDER NOW
5. AISIRER Smart Light WiFi LED Bulbs
Last on the list we have another smart light bulb, this one by AISIRER. This one is a bit bare-bones. It doesn't support multiple colours, just a dimming and on/off control. You can say this smart light bulb is something of an entry-level piece of tech.
The app it provides is also a bit janky, you don't have preset control, so you'd have to adjust the dimness level every time. Overall it's not the flashiest nor most convenient product of the bunch, but if you're looking to get into using smart light tech in your household for the first time.
ORDER NOW
Smart Light Buying Guide
The things you need to consider when shopping for smart lights are mostly personal preference. These products are built for your personal convenience.
So there are not many hard choices you would need to make when deciding your purchase. Apart from the convenience factor, the only other thing you would probably be thinking of would be aesthetics.
The categories we are going to look at in this guide are closely correlated to the structure of the in-depth reviews, so if you have taken a look at those, you might already have a good idea as to what to look for.
Nevertheless, here are the main things you should consider when choosing the right products for your smart light home system.
Home Space for Smart Lights
The first thing to take in mind is the space you're going to be lighting up – how big is it, how many lights you would need, what color the lights should be to complement the color of the walls and ceiling.
A lot of the light bulbs we looked at have the added feature of colour selection, which makes the question of colour a lot easier to resolve, but still, there are things to consider.
Healthy Smart Lighting
You also want to make sure the lighting is easy on the eyes. Smart lights might be a convenience for control, but you want to make sure that you have maximum comfort in your home. You don't want to feel a constant strain on your eyes whilst in your own living room.
This is also tied to a healthy usage of the colour selection on certain smart light bulbs. Keep it in mind to use warmer colours, those are a lot easier on your eyes. That's why you hear a lot about blue light filters, a certain type of blue light can be quite damaging to your healthy vision.
Smart Light Convenience of control
All of the products in the selection can be controlled either directly by a system like Alexa or through a mobile app of some sort. It's best to take this into account when setting up your entire system.
You don't want to have one unit per multiple brands of smart light bulb. This is because you could wind up in a position of clogging up your smartphone with an overhead of apps. Especially if the bulb itself only works with its own proprietary app.
Make sure to stick to a singular brand. This will allow you to cover all of your smart lights in a single app. Also for more convenience, you can use a smart light hub. That will allow you to control everything from a single point of contact.
Smart Lights Frequently Asked Questions
Below we will answer the most asked questions from our readers on the latest smart lights brands, smart light features and functions and technology.
Connect your Smart Home now
Linking all of your electrical appliances to your smartphone can help you free up a lot of time in your day. It can also help you optimize your bills.
So investing in a couple of smart light bulbs for key spaces in your house. For example, a smart switch hub for the rest can really save you some headaches. Hopefully, with the products we have showcased here, you are able to make the smartest decision for your home.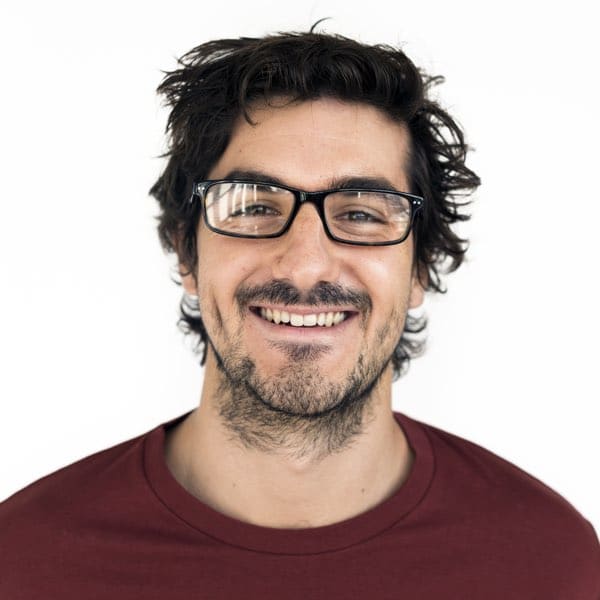 SAY CHEESE! My name is Mike and I love technology, software, and crypto. I grew up around my 'nerdy' engineering parents who've worked for high tech start-ups and aerospace companies. They've taught me everything I know, from destructing the latest phones to playing around with drones, writing lines of code and investing in cryptocurrencies. I take things apart, put them back together and add some (code). I breathe and live tech and can't wait to teach you more!