Flying drones and quadcopters have become a sensation. Prices are lower than ever and the camera technology currently available on the market is affordable enough to make drone flying an affordable hobby for just about anyone. Even amateur filmmakers are profiting from the accessibility of drones and their ability to replace traditional shooting equipment. Drones, or quadcopters as they are otherwise known, can even be purchased from as low as $99.
Given their low price, phone compatibility and that they can be recharged, they make an excellent gift for the hobbyist on your list. So whether you're looking for the perfect tech gift this year or looking to start your drone flying as a hobby, we've got you covered with 12 personal flying drones that'll fit any budget.
Things to Know Before Buying A Drone
Drones can be difficult to fly
Even though you'll be handling the remote for your drone, you won't be doing most of the flying. Typically, on an onboard computer will be handling most of the controls to stabilize the flight of your quadcopter. And, depending on the quality of your drone, your drone may be tricky or easy to fly. It goes without saying that the most expensive drones will be the easiest to fly straight out of the box. However, all drones are made to be flown by anyone. So with some practice, you'll be flying in no time with even the toughest ones.
Some Assembly Might be Required
Not all quadcopter come ready made to fly. Some don't include a receiver or a controller and you'll have to find those separately. In some cases, you might even have to assemble the copter before taking to the skies. But, even the ones that do come assembled and include a controller, you'll have to charge them and configure the drone for flight.
You'll Need to Fly Safe
It goes without saying that drone flying requires some precaution. If you're flying in a busy area, it wouldn't be a bad idea to check in on your local laws regarding drones to make sure you aren't breaking any rules. Not to mention, it isn't a good idea to fly them too high since they could pose a risk to passenger aircraft who will be flying too fast to even notice them -.
11 Best Drones & Quadcopters Reviewed
Ready to get started flying your very own drone? Read on to find the perfect fit for your budget. Below, you'll find drones and quadcopters for less than $20 and all the way up to $900.
This quadcopter is an excellent midrange choice. It includes a built-in camera which records at 720p, which you can share directly from the drone's app. The app also allows you to control the copter with multitouch on either iPhone or Android. We found that this drone was easy to fly, so if you're starting out and have some money to spend this is a great choice.
This DJI Phantom UAV is a more advanced flying option. It comes partially assembled, so you'll have to put on the propellers yourself. It comes with a proprietary remote and it includes a mount and has enough power to carry a Go Pro on board. An included GPS is installed in the UAV to make flying easier in windier conditions. We found that it was one of the easiest drones to fly.
Similar to the first model we reviewed. It has almost all the same features and flying capabilities, but this one comes with a more powerful battery which lasts up to 32 minutes. If battery life is an issue for you, spend the extra few dollars and get this model of the parrot quadcopter line.
This is a great beginner option. It starts at less than $200 and includes a built-in camera that records at 720p and a removable mount for attaching small cameras like a Go Pro. It is a bit more difficult to learn to fly, but ones you get the hang of it, you'll be really confident flying this thing anywhere.
This model, while expensive, is one of the DJI flagship models. This fully featured drone features a stabilized camera that records in 1080p. It features very stable and easy flight with built-in GPS and auto take off and landing. The UAV can be controlled from an Android or iPhone and the battery will last up to 17 minutes depending on the flying condition.
This is a very inexpensive drone model that is mainly meant for flying acrobatics inside the home or outside. It can't hold a camera, but for less than $40, what more could you ask for. In our research, we found that this model was really fun to fly for the sake of it. At this price, get it as a toy for around the home.
This model of the Parrot line up is a bit different than the last two Quadricopters we saw from them. First, you can control the drone with a free app included with the package. Also, you are able to stream the 720p camera footage directly from the app itself. It also controls better than the other Parrot quadricopters we've tested out, especially in higher wind situations. The battery life on this drone is great too! If you looking for your first quadricopter and have some money get this one now!
This is a bit of a disappointing drone that we reviewed. The range isn't that far and the battery life is less than 15 minutes. If you need a drone that's very small with a camera, then get this, otherwise, there are better options.
This next drone is small albeit silly one. It has two wheels so it can roll around. However, we found that the build quality wasn't all that great and the camera was not of the highest quality either. For beginners, we would suggest getting a drone with better battery life.
At a higher price point, this is one of the better Parrot UAVs we've ever flown. The 1080p camera captures great quality photos and videos that are stable. It has quick charging capabilities so you can fly longer.
Ready to get your flying drone? Pick the flying drone above that best fits your needs. Whether you are an enthusiast, photographer or just want to have fun, there is a UAV out there for you! Now what do you think is next? A drone that can make popcorn? Or a drone taxi for humans? Give us your thoughts! Flying drones is an interesting hobby just like stargazing.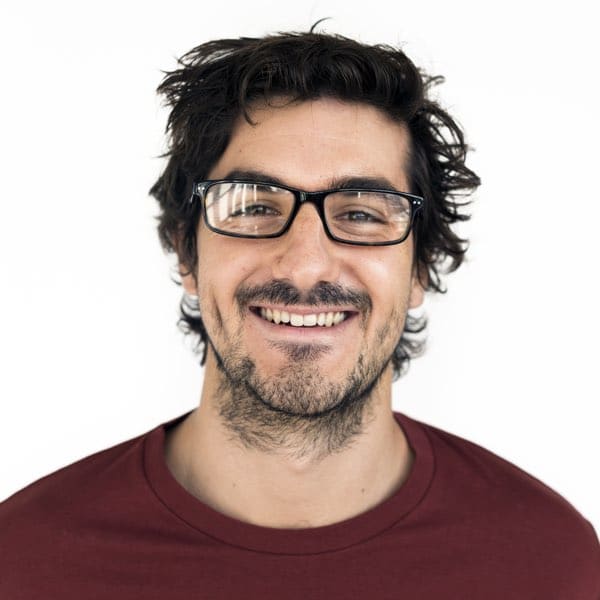 Say CHEESE! My name is Mike and I love technology, software, and crypto. I grew up around my 'nerdy' engineering parents who work in high tech start-ups and space engineering businesses. They taught me everything I know, from destructing the latest phones to playing around with drones, writing lines of code and investing in cryptocurrencies. I take things apart, put them back together and add some (code). I breathe and live tech and can't wait to teach you more on my favorite subjects!